The Halloween season is finally upon us, and with that comes the promise of hair-raising haunts, spine-chilling scares, and blood-curdling beasts. Whether you are into hayrides and pumpkin patches, or prefer haunted houses and horror movie home binges, All Hallow's Eve has a way of bringing us together for a day of fear-inducing fun.
If you are like us, though, then Halloween wouldn't be complete without a good book to set the mood and get you through those long, dark nights. With the holiday fast approaching, there is no better time than now to explore some of the horror classics that have helped shape the holiday into what we know and love today.
Afterall, would we still have vampires walking the streets without Stoker? Or zombies without Shelley? Literature has long been the inspiration for many of our most compelling nightmares, and without it, Halloween might have lost its edge completely, bowing instead to the princesses and the firemen instead of embracing the darkest corners of our imagination.
But not here. At Ghost City Tours, we embrace the wicked written word and the roots that they have laid down before us, and in celebration of that hallowed heritage, we have compiled a list of some of the most nightmarish narratives to sharpen your fangs on this Halloween.
Keep in mind, some of these fictitious frights have been known to leave a lasting impression on their victims—especially in the dead of night.
---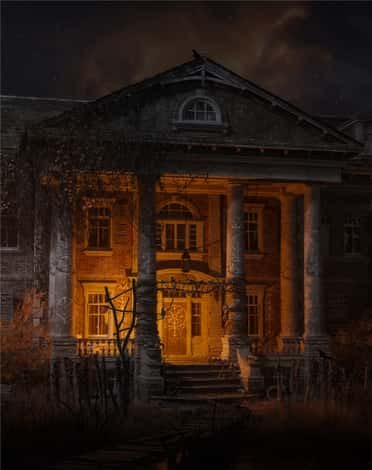 The Haunting of Hill House by Shirley Jackson
When it comes to Shirley Jackson, the original queen of Gothic horror, an entire list could be made of her work alone. She was one of the biggest influences on not only the genre, but on modern literature in general.
Countless horror tropes of the 20th century can be linked back to her terrifying texts, and while there will always be some argument about which one deserves the spotlight—"The Lottery" and We Have Always Lived in the Castle can hardly be overlooked—there is little doubt that the The Haunting of Hill House is the story that has left the most discernible mark on popular culture.
From shaking doorknobs to phantom messages on the wall, this psychologically-driven look at what goes bump in the night started it all, predating every modern touchstone of the genre and single handedly inventing a plethora of common themes, imagery, and subtexts that are still recycled and reproduced to this day—including the haunted mansion motif itself.
When it comes to macabre must-reads to put you in the Halloween spirit, there is no better place to start than with this classic.
In search of irrefutable proof that the paranormal exists, an occult scholar invites a group of participants with unusual pasts to the famously haunted Hill House to conduct a study. Together, they must navigate the mansion and the strange phenomena within, unlocking the mystery of Hill House before they themselves fall victim to the evil forces that have been awoken.
---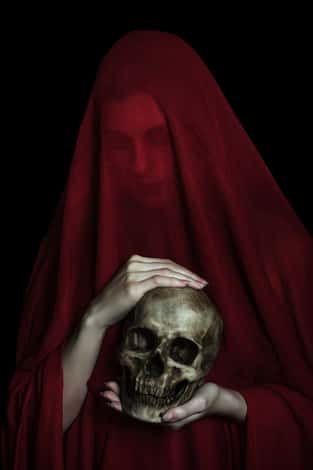 Fledgling by Octavia E. Butler
This prolific science fiction writer has left a mark of her own, creating countless bodies of works that have explored new, compelling worlds within the genre. But alien civilizations and dystopian futures is not all that Octavia E. Butler is known for. She has also written one of the most frightening and influential vampire stories to date: Fledgling.
When it comes to spooky stories that will make your Halloween reading list all the more hallowed, this tale of vampire politics and interpersonal relationships can do no wrong. Fledgling takes a well-worn premise and flips it on its head, using a fresh perspective and Butler's experienced storytelling to transform an age-old tale of blood sucking fiends into something that is as new and unique as it is captivating.
This petrifying page-turner might be near perfect, but be warned that Butler's modern classic explores some poignant but uncomfortable themes, and not all of it will be easy to flip through. That said, Butler's new vampire still takes the best of its predecessors and ignores the worst of its competition, making it a tasty literary snack to hold you over until Halloween.
Give it a read and see for yourself, you might find that it quenches your thirst for the thrilling.
When a young, amnesiac girl wakes in the ruins of a burned down homestead with a thirst for blood and nothing else, she is forced to uncover her past and the truth of what she really is: a 53-year-old genetically enhanced vampire. Now, with the ones who tried to kill her still on the hunt, she must reunite with her remaining family and prepare for what comes next.
---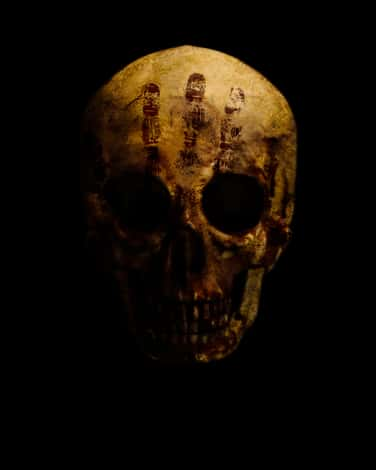 The Hunger by Alma Katsu
Hands down one of the most terrifying novels of the past few decades, this modern classic by critically acclaimed horror writer Alma Katsu takes a fictionalized look at one of the darkest and most horrifying moments in American history: the Donner Party's westward crossing.
Filled with the kind of brute realism and gruesome details that have made Katsu a household name, this shocking story asks the reader to leave behind their fears of monsters and things that go bump in the night, and consider instead a more frightening, if not familiar, foe: human nature.
The tragedy that befell the Donner Party may be a well-known story, read in the history books and seen on late night documentaries—but not like this. This tale of humanity, fear, paranoia, and the lengths at which we will go to survive will keep even the heartiest horror lover awake on Halloween night.
Don't believe us? Try it for yourself—if you think you can stomach it.
A series of misfortunes have plagued the wagon train known as the Donner Party, from mysterious deaths and disastrous weather, to just plain bad luck. While the ill-fated group struggles to survive in the treacherous mountain conditions, and members of the party begin to disappear, they must ask themselves if the evil they are facing is around them, or within them.
---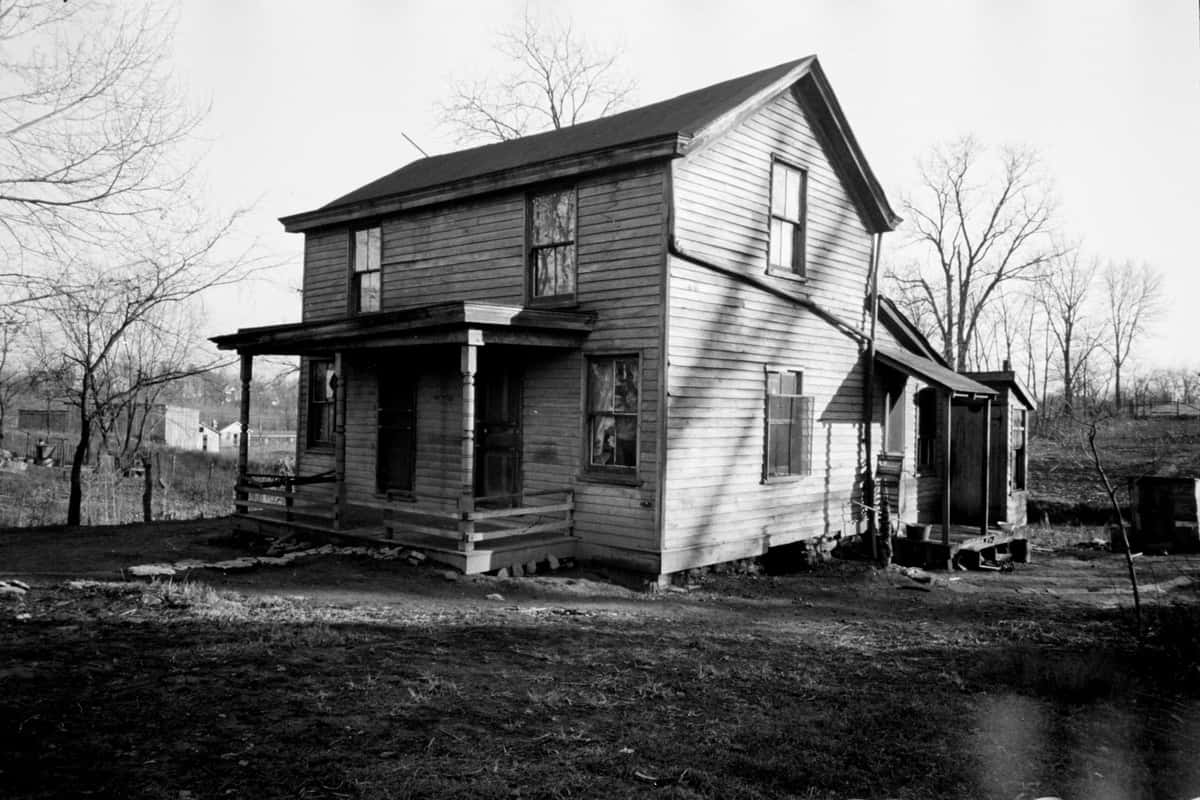 Beloved by Toni Morrison
Toni Morrison, the Nobel Prize winning author, essayist, and professor, may not be the first person that comes to mind when constructing a list of horror greats, and the same could likely be said about Beloved, her Pulitzer Prize winning novel about the atrocities of slavery and its lingering effects after the Civil War.
But there are few things more terrifying than the sins of our past, especially when we are confronted with them, and Morrison's skillful use of a traditional ghost story to explore these difficult themes makes it a haunted tale of notable worth. Not to mention one that has only become more relevant throughout the decades.
It may not be a Halloween teen slasher, pumpkin smasher, or anything in between, but this account of a woman haunted by the ghost of her dead, nameless child will undoubtedly keep you up at night all the same, making it, in our minds, one of the most terrifying and moving novels to be written in the 20th century.
Beloved is a must read no matter what the season, but Halloween is as good a time as any to check this one off the TBR list.
Sethe may have broken away from slavery, but after many years she is still not free, haunted by the memories of what she left behind, as well as the spirit of her baby, who died nameless on the farm before she escaped. Now, Sethe must confront her past, rediscovering the value of life in the face of so much overwhelming death.
---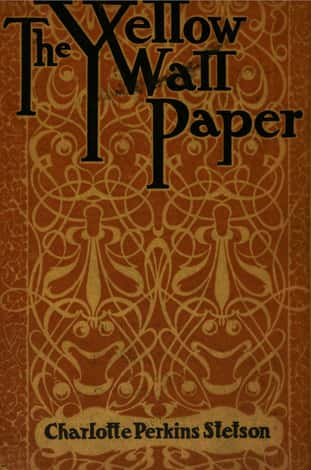 The Yellow Wallpaper by Charlotte Perkins Gilman
If this timeless tale of a woman's descent into madness at the hands of her abusive husband brings back memories of your high school reading list, good, because Charlotte Perkin Gilman was a writer ahead of her time, single handedly bringing together feminism and horror fiction in a way that is still being studied and appreciated to this day.
This descent into the dark corners of mental health, gender roles, and bad decor may be heavy reading between hanging cobwebs and trying on costumes, but that was undoubtedly the point when Gilman very bravely and very effectively brought to light the hypocrisy and danger in a system where gaslighting women was par for the course.
Whether or not you've already been down this particular rabbithole, there's still no better time than now, with Halloween on the horizon, to dust off this spooky staple and give it another read. It is, after all, a classic for a very good reason, not to mention one of the most petrifying page turners that you can get your hands on.
Find yourself a cozy little room, preferably with some yellow wallpaper, and dive right in.
After the birth of her child, a woman suffering from a "temporary nervous depression" is locked in a nursery by her husband in order to recuperate. With nothing for her to do but study the aging yellow wallpaper, her sanity soon starts to splinter and the wallpaper takes on a life of its own.