Seated on Lafayette Square, at 329 Abercorn Street, Savannah's Andrew Low House is a beautiful Italianate-style mansion with a history that transcends centuries.
A history that just so happens to include some of the most influential figures in American history.
Today, that history is celebrated at the Andrew Low House as the property now operates as a house museum. So, should you be feeling the need to take a stroll through some of Savannah's most beautiful gardens, or should you be feeling keen on taking a tour of a historical mansion and its many, many antiques, visiting the Andrew Low House is the thing to do.
On the other hand, if you're hoping to learn about the property's ghosts . . . Well, we wholly recommend our Grave Tales Ghost Tour for that sort of nighttime venture.
The owners at the Andrew Low are not so enamored with the idea that their beloved home might just indeed be haunted, but haunted it is, and we're here to tell you all about it.
The History of the Andrew Low House
The Arrival of Andrew Low
At the age of sixteen, Andrew Low left his motherland of Scotland and set his sights on the New World: America. He was a rambunctious teenager with an ambitious bent.
America was the best place for him.
As soon as he arrived in Savannah, Georgia, Low went straight to work in his uncle's cotton firm. He would later become a partner in the business, but in those first few years Low knew nothing but that if he wanted to become successful as a cotton factor, it was necessary that he learned everything that he could.
And so he did.
By 1843, Low was a young man with the world as his oyster. He was wealthy, a man with clout, and the only left to do was marry and build a home of his own. So, he married Sarah Cecil Hunter, and began to dream about building a brand new, ornate mansion in Savannah's most prestigious residential district.
The Construction of the Andrew Low House
He even went so far as to hire New York architect John Norris to design and build his new home in 1848. Norris had previously designed Savannah's Custom House, and was at the top of his prime when Low commissioned him.
Low, too, was at the top of his prime. He was married and had three children, including a son! Nothing could be better.
But tragedy, as it so often does, struck the Low family at their most successful.
Before the grand mansion was completed, Sarah and the young son died of illness. Low was devastated, especially as their deaths left him the single father of two girls.
Heartbroken, Low moved his family into their new home, a home that truly was beautiful. Italianate in architectural style, Low's new mansion was also equipped with intricate cast iron railings and side balconies that harkened back to the era of Romeo and Juliet. The interior was just as elaborate as the exterior, and the entire home was a perfect reflection of Andrew Low's rise to wealth.
Not five years after his first wife's death, Low married again, this time to Mary Cowper Stiles, who was the daughter of William Henry Stiles, US Minister to Austria.
Low and Mary would go on to have a daughter—a rather famous daughter at that.
When the Famous Visit the Andrew Low House
William Makepeace Thackeray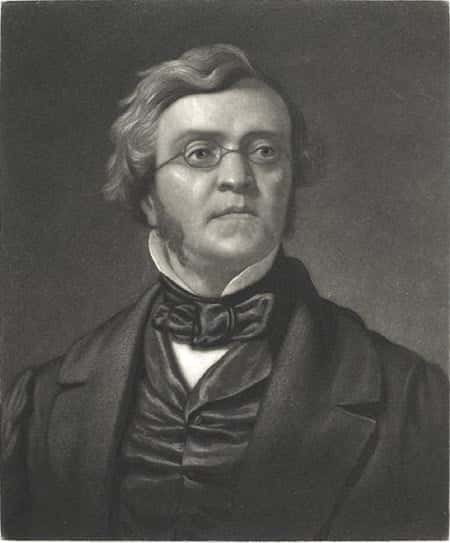 In addition to being aesthetically pleasing, many famous people have visited the Andrew Low House over the years, one of whom happened to be the critically acclaimed English author, William Makepeace Thackeray.
From 1853 to 1856, Thackeray became a frequent visitor of the Andrew Low House while giving lecture tours. Ironically enough, Thackeray was not at all a good student back in England—for the most part, he was all too ready to visit wine parties. And, after two years at university spent carousing, Thackeray dropped out with no degree in hand.
For the next few years, Thackeray spent his time on the Continent—more specifically, he spent his time with wenches and in public taverns getting utterly soused with drink. It's at this time in which scholars believe Thackeray developed was known as, "a stricture of the urethra"—i.e., more than likely an offshoot or symptom of gonorrhea.
(Hey, that's what you get when you leave a debauched life in the 19th century. No such thing as antibiotics back then!)
In any case, Thackeray soon lost all of his fortune (all 17,000 pounds that he'd inherited) and thrust him into the need for actual work.
Journalism, and then novel writing, became his life's work. By the time he arrived in Savannah, Georgia, as one of Andrew Low's close friends, life for William Makepeace Thackeray had turned around and blossomed into success with the writings of Vanity Fair, The Virginians, Cornhill and other major works attached to his name.
Robert E. Lee
In 1870, Robert E. Lee paid a visit to Savannah, Georgia, and Andrew Low.
He arrived at the train depot in town with his daughter, Agnes, in tow. They stepped off the train, only to find a massive crowd waiting to welcome them!
While Savannah may have given in to General Sherman and his Union troops, simply put, many of the Savannahians were still very much Confederate supports and the sight of Robert E. Lee was one to celebrate.
Once the crowd let Lee and his daughter move, the adjourned to the home of General Lawton for dinner before going to the Andrew Low House for some much needed sleep.
And, to give you a bit of a hint: it's said that the ghost of Robert E. Lee is said to still haunt the Andrew Low House today.
The Low Legacy Continues with Juliette Gordon Low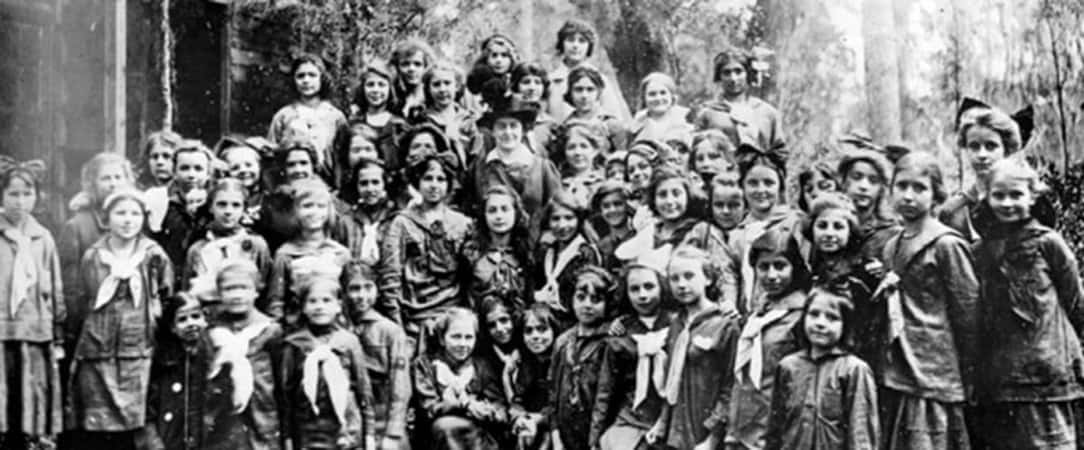 Andrew Low lived a long and fulfilling life. In addition to being one of the most successful cotton factors in Savannah, Georgia, most particularly because they shipped the cotton to a factory in England, Low served as a Brigadier General in the US Army during the Spanish-American War, and was also a Confederate Captain in the Civil War.
He even spent some time in lock up (i.e. Fort Warren in Boston, Massachusetts) after it was believed that he was conspiring with the Confederacy during the Civil War.
A New Legacy is Born
But, in 1860, a new legacy would be birthed. That legacy was in the form of a baby girl who would be named, Juliette Magill Gordon, who would, in her 20s, marry the son of Andrew Low and Mary Cowper Stiles Low.
Juliette went more commonly by "Daisy," and would become famous and wildly successful in her own right as the founder and president of the Girl Scouts.
Through Marriage and Heartache
Though her marriage to the Low heir remained childless, Daisy and her husband, William, traveled all over the world. They lived in England and purchased Wellesbourne House in Warwickshire. They partied with the Marlborough Set in England, i.e., with Albert, the Prince of Wales. Even if they were childless, they lived exciting lives.
Until, William began to ask over and over again for a divorce. For years, Daisy stemmed off his requests. Until one day, she returned home in 1901 and found her husband's mistress living inside her house.
Fuming and heartbroken, Daisy finally agreed to the separation.
Perhaps it was a twist of ironic fate that, before the divorce proceedings were legally finalized, William Mackay Low died of a stroke.
And then the Girl Scouts were Formed
Daisy, as it happened, got the Low family home. Some years later in England she met Robert Baden-Powell, a military hero and also the founder of the Boy Scouts.
It didn't take long before B-P (Daisy's nickname for him) had convinced Daisy to kick off the GirlGuides, the Boy Scouts' sister troop companion. What she then started in the United Kingdom, quickly found its American roots in Savannah, Georgia, when Daisy returned for her next trip.
On March 12, 1912, she recruited 17 girls to sign up for the American GirlGuides—the first meeting was in the parlor of the Andrew Low House!
By 1913, the "GirlGuides" name was put to the side in favor for the "Girl Scouts."
Unfortunately, not but a years later, Daisy was diagnosed with cancer in 1923. She kept it a secret, not wanting to let others know of the disease. Just four years later in 1927, Juliette "Daisy" Gordon Low passed away. She was appropriately buried in her Girl Scout uniform in Savannah's Laurel Grove Cemetery.
The Ghosts of the Andrew Low House
You know the saying, "if walls could talk what would they tell us?"
Well, when it comes to the Andrew Low House, we don't quite need the walls to tell us anything—the ghosts which roam this home are active enough to know that the Andrew Low House is alive … and stuck in its past.
With that said, the owner and director board of this historic home are not so keen on its paranormal reputation, so should you feel the need to stop in for a daytime historical tour … well, I'd leave the ghost talk at the door.
The Ghostly Butler
According to former employees of the Andrew Low House, one of the most commonly spotted spirits happens to be a ghost named "Tom."
He's a friendly enough spirit, content to continue playing butler in the afterlife. Objects in the house have been moved, as though Tom wishes to replace them to their original position when he was alive. While performing his ghostly duties, his footsteps can be heard plodding about on all levels of the house.
And, for those lucky witnesses, they have even spotted this ghostly butler standing at the top of the stairwell. He is always dressed in period clothing and has the general appearance of an older, stately man.
But is this rarely seen apparition Tom the Butler, or perhaps a rather famous Confederate General?
The Spirit of Robert E. Lee
Can just a few visits equate to a spirit attaching to a property for all of the eternal afterlife?
Well, if you are to believe the paranormal reports of past employees and visitors, the ghost of Confederate General Robert E. Lee has decided to stick around the Andrew Low House.
Those who have seen this Robert E. Lee lookalike have claimed him to be an older gentleman, dressed in a fine suit and tie. There have been no reports of this spirit interacting with the living in any way, leading many to believe that this is a case of residual energy.
Were Lee and Andrew Low close enough friends that the former has decided to stick around in the afterlife? Perhaps one day Lee's ghost will let us know . . .
Ghostly Rockings in a Rocking Chair
One the most frequent of paranormal phenomena to occur at the Andrew Low House is the eerie rocking chair that moves on its own.
The chair itself is a family heirloom and once belonged to the Low family. But who might be the responsible source for the endless rocking?
Many believe that Andrew Low himself has set himself up in the chair, relaxing and enjoying the fact that so very many people love to visit his dream home. If it is true that Low's spirit has stuck around, then perhaps we can imagine Andrew Low and the ghost of Robert E. Lee kicking back, sharing some scotch and partaking in poker.
It's a great, ghostly image, isn't it?
Other Ghostly Occurrences
Many guests visiting the Andrew Low House have caught the scent of perfume on the grand staircase, perhaps a left over aroma from Andrew Low's second wife Mary, who lived happily in the home until her death.
Or, perhaps, the scent of the perfume belongs to the spirit of Juliette "Daisy" Gordon Low, whose ghost is said to still haunt the house. Visitors and staff have claimed to spot an elderly woman reclining on a bed in one of the rooms.
Is it truly the spirit of Daisy?
Many tend to believe so.
Daisy Low died in the Andrew Low House on July 27, 1927, so anything is possible—though the idea of poor Daisy reenacting her last moments on this earth seems a bit morbid.
(We'll just pretend her spirit is in a deep, deep sleep).
Visiting the Haunted Andrew Low House
Are you planning to visit the historic Andrew Low House anytime soon? Well, if you do, be sure to stop by for a historical day time tour! The Andrew Low House is one of the most architecturally pleasing in all of the Savannah Historic District.
But, if you're hoping to hear more about the haunted atmosphere of this beautiful Italianate mansion, then there's no better option for you than hoping on one of our ghost tours.
The Andrew Low House is one of the many featured stops on Ghost City's family-friendly Grave Tales Tour.
You never know what spirits might make themselves known the night you join us on a tour.