Zak Bagans has spent more than a decade uncovering paranormal phenomena across America on Ghost Adventures. He now resides over a collection of some of mankind's most cursed and paranormally-active objects.
Did You Know?
It's believed that dark rituals were performed in the museum's building in the 1970s.
The film The Possession was inspired by the dybbuk box.
Jack Kevorkian performed over 130 euthanasia procedures, some in the very van that sits in the museum.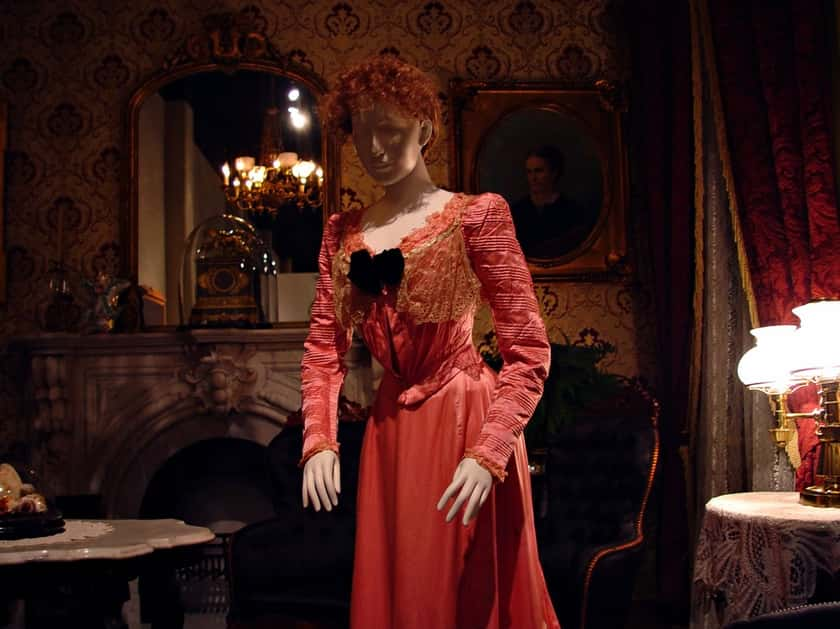 The World's Most Haunted Object
The story of the dybbuk box is fascinating, yet horrifying. Though, with all stories, it's sometimes difficult to separate the facts with the fiction.
It's believed that a dybbuk box is an old Jewish wine box that houses a malevolent entity. The term itself is derived from the Jewish folklore about an evil spirit that possesses a living person and talks through their mouth.
The box that currently resides in the Haunted Museum was originally bought by Kevin Mannis, apparently belonging to a 102 year old Polish Holocust survivor beforehand.
Mannis was only given one instruction when acquiring it.
Never open it.
Of course, the power of curiosity is difficult to shake. So, naturally, Mannis opened it.
What can after was a tangent of bad luck and terrible nightmares, which other owners have said to have experienced.
The box went through an ebay auction where it eventually landed at Jason Haxton's feet.
He and his wife soon started developing welts and blisters on their bodies as well as bleeding for the eyes.
Their ailment was unexplainable, that was until Haxton was able to reseal the box. Then, they suddenly disappeared.
Haxton had the box hidden away from the world and wrote a novel based on his experiences with the box.
This novel would become the inspiration for the 2012 horror film The Possession.
Eventually, Haxton donated the box to Zak Bagans, where it now sits in his museum.
Since the publishing of the book, many more dybbuk boxes have been appearing on ebay. Some are mere replicas, others are believed to contain an evil dybbuk. People who have bought them have reported grave misfortunes.
Yet, it's difficult to discern if these are cursed objects roaming the internet, or is it all just an elaborate hoax?
Mannis had revealed some years prior that he had concocted the entire story of the dybbuk box, from the Polish Holocuast survivor to the bad luck and dreams. He revealed that the box itself was little more than a wine box from the 1960s.
If the box is little more than just a well written hoax, then what of the experiences others have had when buying them? What of Haxton?
Are they all in on the hoax? Did they just happen to come across bad luck at the same time as buying them? Or is there secretly something to these cursed win boxes?
Who can truly say for sure? But one thing is clear.
Something is keeping Zack Bagans from opening it.
Dr. Death's Van
You may be surprised to come across an old Volkswagen van on your tour of the Haunted Museum. No, it's not haunted per say, but it does have quite the haunting history.
This is the van where pathologist Jack Kevorkian conducted several medically induced deaths on terminally ill patients from 1990 to 1998.
He conducted over 130 euthanasia procedures in that time span.
Keveorkiasn had a morbid curiosity about death his entire life.
He drafted up several bizarre proposals during his residency. One involved performing blood transfusion on soldiers in combat using the blood of corpses.
During the 1980s, Keverorkian began writing essays voicing his views on physicians assisting patients in medically induced deaths.
He began producing advertisements on "death counseling" in Detroit. It was there that he received his first participant, 54 year old Janet Adkins who was suffering from Alziemere's.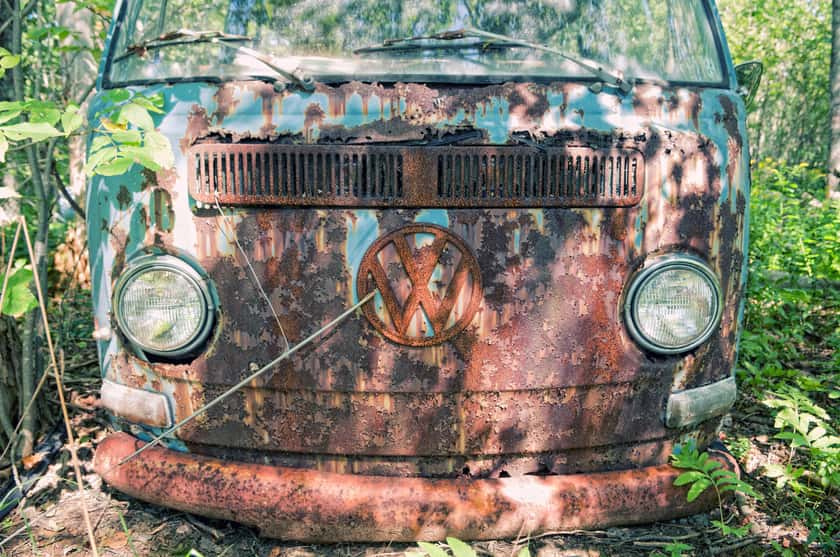 He conducted his first euthanasia procedure on Janet in the van in 1990.
Keverorkiasn was subsequently arrested and tried after, but was acquitted since Detriotv held no form of euthanasia law. He did, however, get his medical license taken away.
Despite that, Keverokiasn continued his controversial practice as more and more terminally ill patients wrote to him, asking him to assist in their deaths.
The media called him "Dr. Death" for his practice.
The families of the patients continuously sent him support and gratuite, especially when he was tried for more times. They offered to help pay for the legal fees.
The four trials ended in three acquittals and one mistrial.
In 1999, Keverorkisan allowed 60 Minutes to air a video tape he sent , showing him administering a lethal injection to Thomas Youk. Youk suffered from Lou Gehrig's disease and had requested Kevorkian's help.
This was the first time he had actually performed the act himself. All other times he gave that final decision to the patients themselves.
Keverorkisan was charged with second degree murder and served eight years of a ten to twenty-five year sentence.
He spent his final years giving lectures and interviews on the subject of euthanasia. He died in 2011, at age 84.
He never stopped receiving support from the families.
They would proudly consider him a hero and a saint. Others, no doubt, vilified him as a monster.
The debate still stands, on both Keverorkisan and the ethics of euthanasia.
The Haunted Museum
The museum itself was built in 1938 as a home for one Cyril S., a businessman. Stories tell that the spirits of Cyril's family used to terrorize past residents.
Other stories mention that dark rituals were performed in the basement in the 1970s.
It remains to be seen which stories are real or not. Yet, Zak himself along with several other guests have reported seeing a black hooded shape walk through closed doors.
Could this be one of cultists from the 70s? Or perhaps even one of the family members? Or perhaps a spirit from one of the many haunted items and staked a claim in this museum.
It truly is a haunted museum.