Located on the north end of the Las Vegas Strip, Circus Circus has been a staple of Sin City since it first opened its doors in 1968. Designed with the whole household in mind, the casino boasts an unmatched collection of family-friendly activities, including the largest permanent circus in the world.
To this day, its popular circus acts, carnival games, and indoor amusement park—known as the Adventuredome—draws millions of tourists from around the world. Add to this the glitz and glamor of a high-end casino, and what you get is something so extravagant that it can only be experienced within the neon glow of this desert metropolis.
But, like most of Las Vegas, there is more to Circus Circus than what is painted on a postcard. From infamous mobsters to shocking deaths, this seemingly wholesome vacation spot has become a hotbed of paranormal activity, from phantom noises and strange occurrences to full-body apparitions.
The Strip may be known for its ghoulish history, but at Circus Circus, the past has long been overstaying its welcome.
Quick Facts
The Circus Circus opened on October 18, 1968.

Originally only a casino, a hotel wouldn't be added until 1972.

Circus Circus' mob dealings partly inspired the 1995 film Casino.

Circus Circus is also the home of the Adventuredome, a popular amusement park.
The Haunted Casino
Considering that Circus Circus, as both a casino and a hotel, has hosted tens of millions of people over the past five decades, it's not hard to believe that it has also been the site of a multitude of horrific crimes, the latest of which happened on June 1st, 2018.
On that night, two people were found dead in their hotel room, the victims of a cold-blooded murder. The Vietnamese couple, who were visiting the casino on vacation, had been brutally stabbed during what turned out to be a robbery gone wrong, leaving a horrorshow behind.
While murders like these are not unusual for any of the long-standing attractions that have graced the dusty streets of America's favorite adult destination, the number of incidents at Circus Circus alone has gained the casino a notable reputation.
And the reputation doesn't end there. With every tale of murder that has attahced itself to Circus Circus over the years comes more whispers about paranormal activity. To little surprise, guests of the hotel and casino have been long reporting strange sounds, moving objects, and even wandering spirits.
Some of these hauntings have a ring of familiarity, like room furniture being displaced, or the sounds of whispering in the halls. But other phenomena, like the ones that the casino is most known for, are what really have the guests and employees looking over their shoulders.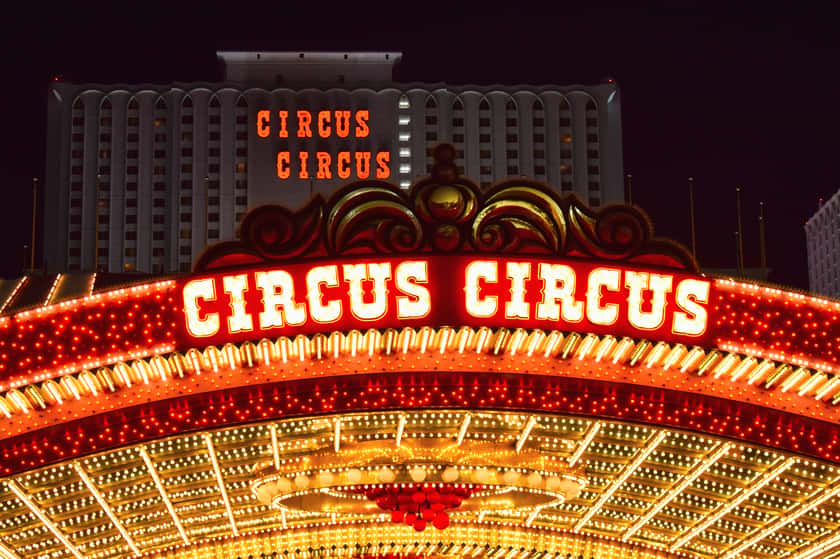 It all started in room 123, where, many years ago, a mother and her young son were found dead from an apparent murder suicide. What drove the woman to take her child's life and then end her own will now never be uncovered, but the reverberations of that heinous act are still being felt in the hotel to this day.
Now, loud screams and a child's plea for help can be heard coming from that room and the hallways surrounding it, and the words "Help Me" have appeared on numerous occasions across the bathroom mirrors, vestiges of a helpless child still trapped in the moments before his untimely death.
Staff have seen him time and time again, wandering the halls on the first floor, crying out, begging for help, and searching desperately for something. Sometimes, he is even seen hand-in-hand with his own mother, the two of them appearing in the hallways and asking about a man named Robert.
Of course, they would always disappear quickly, never leaving a trace or any clue of who Robert might have been. Would uncovering his identity help history better understand what happened in the room that night? We'll never know for sure, but many still believe that Robert might hold the key to understanding this grisly murder.
The tale is tragic, but what about the other strange things that are witnessed on the property? Like the three male apparitions who have been seen in the kitchen, or the sounds of screams that can be heard outside of the top floor windows?
Well, reality, as they say, is often stranger than fiction, and a look into the casino's past tells us everything we need to know. The truth is, death is no stranger to Circus Circus because of one man and one man alone, one of the most prolific killers of his time, and he wasn't a serial killer, or a maniac, or even a monster.
He was a businessman.
Circus Circus and the Mob
Over the past five decades, Circus Circus has seen a great deal of success, undergoing countless expansions and renovations to make it what it is today. Now, it is a nearly overwhelming 23,928 square feet of casino space,attached to 3,767 hotel rooms, a circus, and an amusement park.
But it wasn't always that way.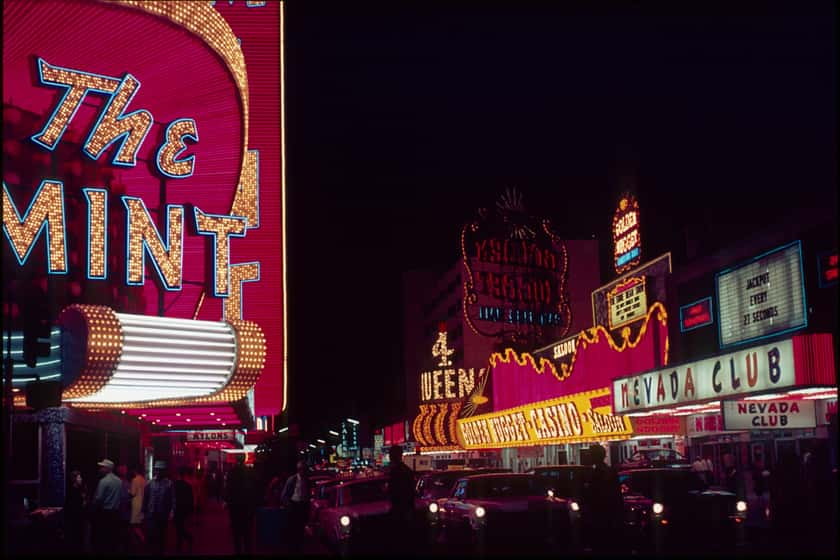 When it was first opened by Jay Sarno and Stanley Mallin in 1968, the casino was modest, only offering a few blackjack tables, roulette wheels, crap tables, and slot machines. It was well received, especially by families passing through, but it failed to get the attention of the infamous Las Vegas high-rollers it needed to make its mark.
This happened for one big reason; it didn't have a hotel.
Without the big spenders, Circus Circus soon found itself nearing financial ruin, leading the desperate owners to seek out a $23 million loan from the Teamsters Pension Fund which, at the time, was deeply connected to the American mafia and other criminal enterprises in Chicago.
Their intention with the money was to build a hotel that would help attract more high-rollers to the casino. Which they did in 1972, completing a 15-story tower that offered 409 rooms. The addition was a success, bringing in more gamblers, but it also brought with it a new business partner from Chicago—Anthony Spiltoro.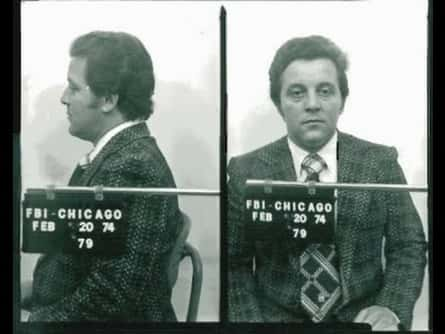 Anthony John Spilotro, nicknamed "Tony the Ant", was an infamous American mobster for the Chicago Outfit, and the real life inspiration for Nicky Santoro, a character played by Joe Pesci in the 1995 Martin Scorsese film Casino. In fact, much of the movie was based off of Spilotro's time in Las Vegas and his connection to Circus Circus.
Spilotro, leader of the "Hole in the Wall Gang," was put in charge of the casino's gift shop as a cover for his illegal business dealings. In reality, he was managing the Outfit's casino profits, known as the "skim", for both Circus Circus and the other mafia owned casinos on the Strip, as well pulling off numerous robberies and contracted assassinations.
Spilotro did well for many years, and was rumored to be responsible for dozens of brutal mob hits in the area including, but not limited to, throwing people out of hotel windows. But he would eventually get greedy and overstep his boundaries, putting him on the wrong side of his employers and leading to his own bloody and gruesome murder on June 14, 1986.
Many of the ghosts that linger in Circus Circus today have been attributed to Spilotro, and it isn't hard to imagine. There has never been a final count of the murders he was responsible for, but it is well known that many of them must have taken place in and around Circus Circus.
Maybe Spilotro himself is even one of them, strutting across the casino floor like he still runs the joint.