Benjamin "Bugsy" Siegel came from humble beginnings. From forming a mob hit squad in the 1920s to becoming one of the key members of the National Crime Syndicate.
Though his attempts in the gambling scene lead him to a premature, bullet-riddled death, his presence is still felt in Sin City.
Did You Know?
Bugsy helped form a mob hit sqaud known as Murder, Inc.
Bugsy opened one of Las Vegas' most famous resorts: The Flamingo.
The Flamingo had a disastrous grand opening.
The Flamingo Resort was used heavily in the 1960 heist film Ocean's 11.
The Spirit of a Gangster
The Flamingo reigns as Las Vegas's oldest resort still in operation.
It hosts thousands of guests every year, even its former owner, who's been dead since 1947.
Bugsy has been known to linger around his establishment.
Reports mention seeing an apparition in a smoking jacket in the Presidential Suite where Bugsy's hand-selected green toilet and sink are located.
Others have reported seeing a figure next to Bugsy's memorial in the rose garden.
There's even been instances of the sound of a disembodied pool table being played in some rooms.
No doubt Bugsy was a gambling man, risking large sums of the Syndicate's money to fuel this shaky business. Still, he should have dealt better. The gamble cost him his life.
A Young Kid From Brooklyn
Bugsy began his criminal career at a very young age. He had befriended Meyer Lansky and both began extorting and bootlegging in the 1920s.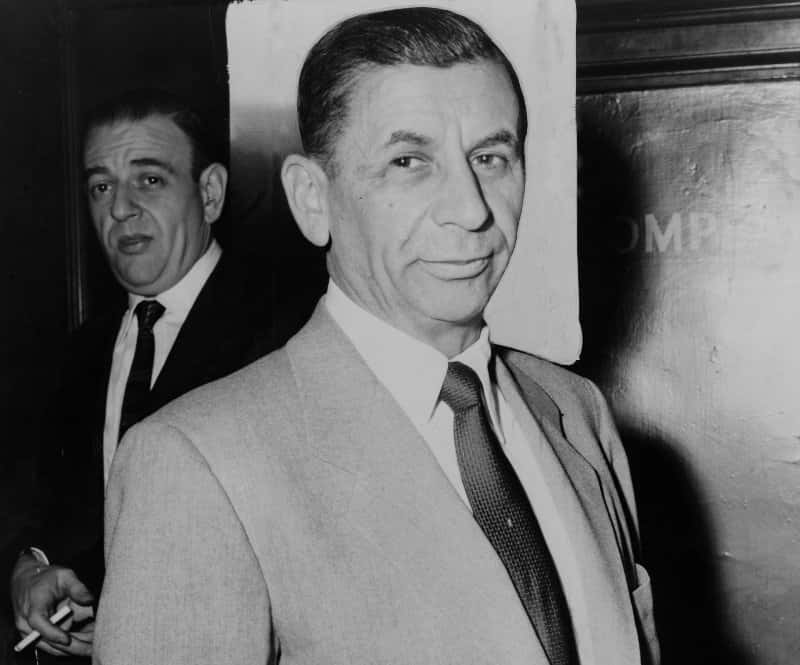 They were known as the Bugs-Meyers Gang and even developed a successful hitman group called Murder, Inc. This coalition performed hundreds of hits on various mobsters in New York.
They mainly worked for the National Crime Syndicate when it was formed in 1929.
Bugsy and Meyer became major players in the Syndicate. Meyer would end up becoming chairman of the organization while Bugsy and Murder, Inc. continued as muscle.
The Sunshine State
Bugys made the decision to refocus his bootlegging and gambling rackets to California in the 1930s.
He bought a house in Beverly Hill and began making friends with some of Hollywood's brightest stars like Clark Gable and Cary Grant.
It was also during this time that Bugsy began dating Virginia Hill. They became notorious for their hostile attitudes and charming looks.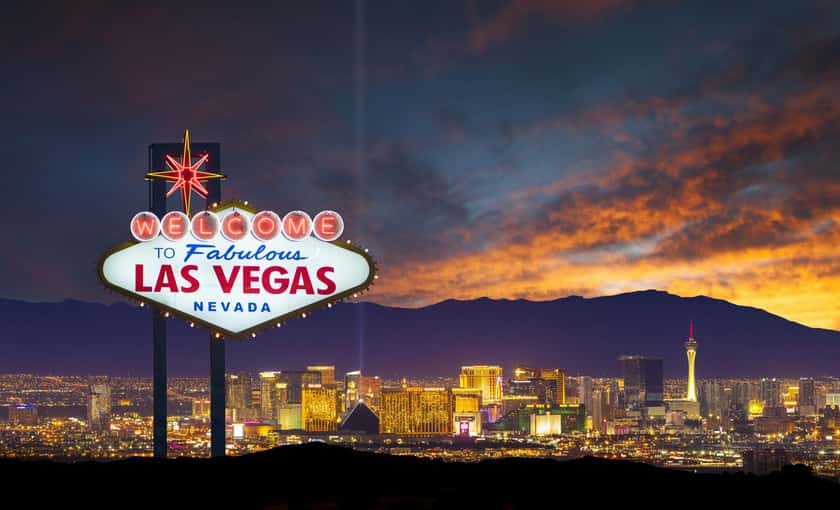 Viva Las Vegas
Bugsy began to look at new horizons in the 1940s. He wanted to create a gambling empire in the West, and his eyes were set on a quiet town in Nevada.
At the time, Las Vegas was still a relatively quiet western town.
Yes, it had expanded rapidly from the Hoover Dam construction. And, yes, a few casinos and saloons had popped up as well. But it wasn't near the entertainment goliath that it is today.
Bugsy was hoping to create a gambling boom in the town, with casinos as far as the eyes could see.
With backing from the Syndicate, Bugsy took over a failing hotel and casino project in 1945.
His dream was to create a lavish resort with Miami flair. Thus, The Flamingo was born.
Story has it that he named the hotel after Virginia, who was known to have long legs and fiery, red hair.
As construction went underway, the budget mysteriously began increasing exponentially.
What was supposed to be a $2 million project had cascaded to over $6 million.
The Syndicate was concerned that Bugsy was pocketing the money. Actions were taken to put a hit down, but Meyer took control of the situation, convincing them to wait until the casino started making a profit to take any action.
A Bad Hand
The Flamingo was set to open in December of 1946.
Bugsy had invited the biggest names in Hollywood to the grand opening.

Everything was set. The casino tables were ready. The showroom was in full form. The restaurants were ready to serve. The guests had everything they needed for a grand time.
Except the hotel portion was still under construction during the opening, so the guests couldn't stay at the resort.
To top it all off, bad weather had prevented many of the celebrity guests from attending.
In just two weeks after the casino's opening, it closed down with hundreds of thousands of dollars lost and construction that still needed to be finished.
The Flamingo opened back up in March of 1947 with very low turnouts.
It wouldn't be until May that the resort actually began making a profit. At this point, the Syndicate had seen enough.
They put a hit out on Bugsy.
Ain't That a Kick in the Head
In June of 1947, Bugsy was making himself comfortable in Virginia Hill's swanky Beverly Hills home. She was out of town, possibly due to a bad fight that she and Bugsy had.
He was thumbing through the Los Angeles Times, completely unaware that a lone man had just cocked an M1 carbine military-grade rifle right outside his window.
It's unknown what Bugsy's last conscious thought was. Perhaps it was the sound of glass breaking as a barrage of bullets riddled his body.
Or maybe it was the thought of him leaving the United States with millions in stolen Syndicate money.
Maybe if he had dealt a better hand, he wouldn't be bleeding out on his mistress' sofa.
But Bugsy hadn't realized the game was rigged from the start.
The Flamingo Today
After Bugsy's hit, the Syndicate took over the Flamingo.
It did monumentally well throughout the next two decades. It even made itself a Hollywood star by taking center stage in the Rat Pack lead film, Ocean's 11.
The resort found new ownership in the late 60s, officially severing any mob ties that it had.
The Hilton Corporation bought the resort in 1972. Then, in the 90s, the original building was demolished and an updated Flamingo resort was built in its place.
Several more expansions were made in the next decade until finally the resort was bought by Caesar Entertainment in 1998 which still owns it to this day.