So, you're spending All Hallows' Eve in Savannah, one of the most haunted and oldest cities in America. Maybe you're visiting family, perhaps you're heading to Savannah with the purpose of experiencing Halloween at an elite level, or possibly you're embracing your hometown with a spooky staycation.
Whether traveling from across the country or just driving down the road, it's important to note when factoring into your plans that in Savannah, Halloween is not limited to just one day on the calendar. No, it's a season. Throughout the month of October, there are events happening all over Savannah. So, there is no need to limit your Halloween fun to just October 31st.
To help you in planning for the Halloween season, Ghost City Tours has compiled a list of must things for you to do in Savannah for a hauntingly good time.
The Haunted Attractions of Savannah this Halloween Season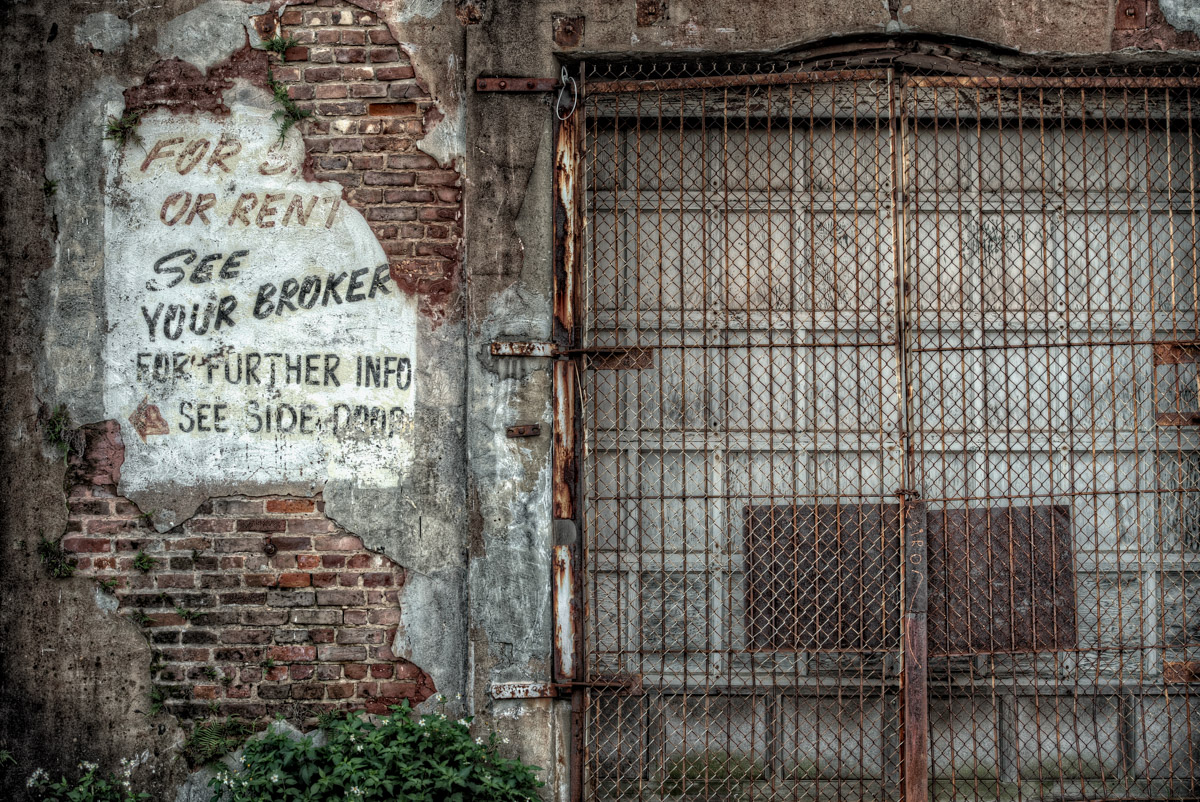 Despite being home to many of the great haunted mansions of America, Savannah doesn't offer a great number of haunted house events during the Halloween Season. However, the city does offer some great haunted attractions. Below are some of Ghost City's favorites.
Misery Woods Haunted Forest
The Skidaway Island State Park is having their Misery Woods Haunted Forest excursion on October 28th and 29th. The Rangers of Skidaway Island serve as your guide through the park, helping you to travel safely down the trail while avoiding the creatures lurking in the shadows of the trees.
Psychos, the undead and monsters of all kinds have been spotted amidst the Misery Woods, with impending mayhem around every corner. Will you make it through alive, or even with your sanity still intact? There's only one way for you to find out. This haunted event takes place from 7:00 pm till 9:30 pm on Friday and Saturday night (28th and 29th).
Terror Plantation Haunted House
The Alee Shriners own and operate the Terror Plantation, one of Savannah's best known and scariest of haunted houses. The tenth annual Terror Plantation event is open on the weekends leading up to Halloween from 7:30 pm till 11:00 pm at 100 Eisenberg Drive.
This haunting season, the Terror Plantation announced that they have overhauled seventy-five percent of their attraction, adding to their scare factor with new exhibits and rooms. Some of the new experiences are their Pumpkin Room, Witch's Lair, Claustrophobic Room—and that's just to name a few.
This haunted house is more than just a good scary time, as this plantation of terror actually serves a noble purpose. Funds raised during the event go toward supporting Shriners Hospitals for Children, and maintaining the buildings and grounds.
Savannah Moose Lodge Haunted Forest
The nineteenth running of the Haunted Forest is brought to the city of Savannah by the Moose Lodge #1550, and is being held at 2202 Norwood Avenue (start time is 7:45 pm) and runs each weekend until its finale date on October 31st.
Like the Terror Plantation, the proceeds raised by the Moose lodge benefits a great cause, Children's Hospital at Memorial University Medical Center.
So, go get your scare on at the Moose Lodge's Haunted Forest this Halloween. But, I must warn you, this is not for the faint of heart or unsupervised children, as all who enter do so at their own risk
Yellow Fever in Savannah 1820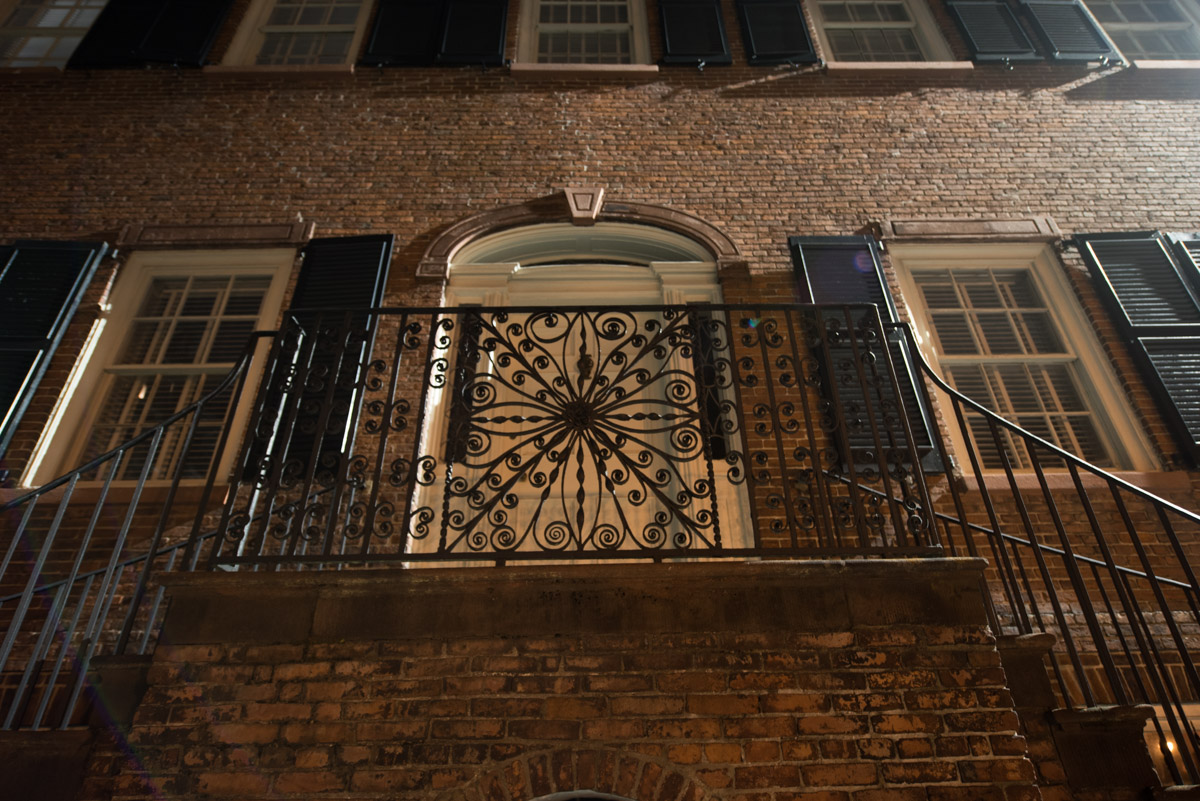 Davenport House Museum is offering a true experience throughout the month of October, a throwback in time to 1820. During this experience you'll learn about the Yellow Fever epidemic as the Davenport House Museum reenacts the outbreak in a personal way that will stick with you for years to come.
The nineteenth century was not kind to the coastal regions of the United States, with yellow fever wreaking havoc up and down the country. Savannah experienced widespread devastation, when in the year 1820 the city fell victim to the yellow fever outbreak. For the season of Halloween, the Davenport recreates the important historical event of the deadly Yellow Fever epidemic, perhaps a poetically fitting tribute for a holiday dedicated to all souls.
The recreation of the 1820 outbreak showcases the heroic work of Mary Lavinder, the first woman to become a physician in the State of Georgia. Serving as a doctor during this era was a grueling and gruesome job for the toughest of men, but Mary Lavinder was not about to bow to misconceived notions put forth by society. No, no indeed, she battled valiantly to save as many lives as humanly possible each and every day.
The scenes of horror witnessed during these trying times carried on in the minds for many years after the epidemic, the pain forever remaining visible in their vulnerable eyes of the ones who survived. The Davenport's recreation hopes to pass this knowledge onto all of those who visit their museum, and enlighten visitors of the realities of Savannah's haunting past.
Running for your life in Savannah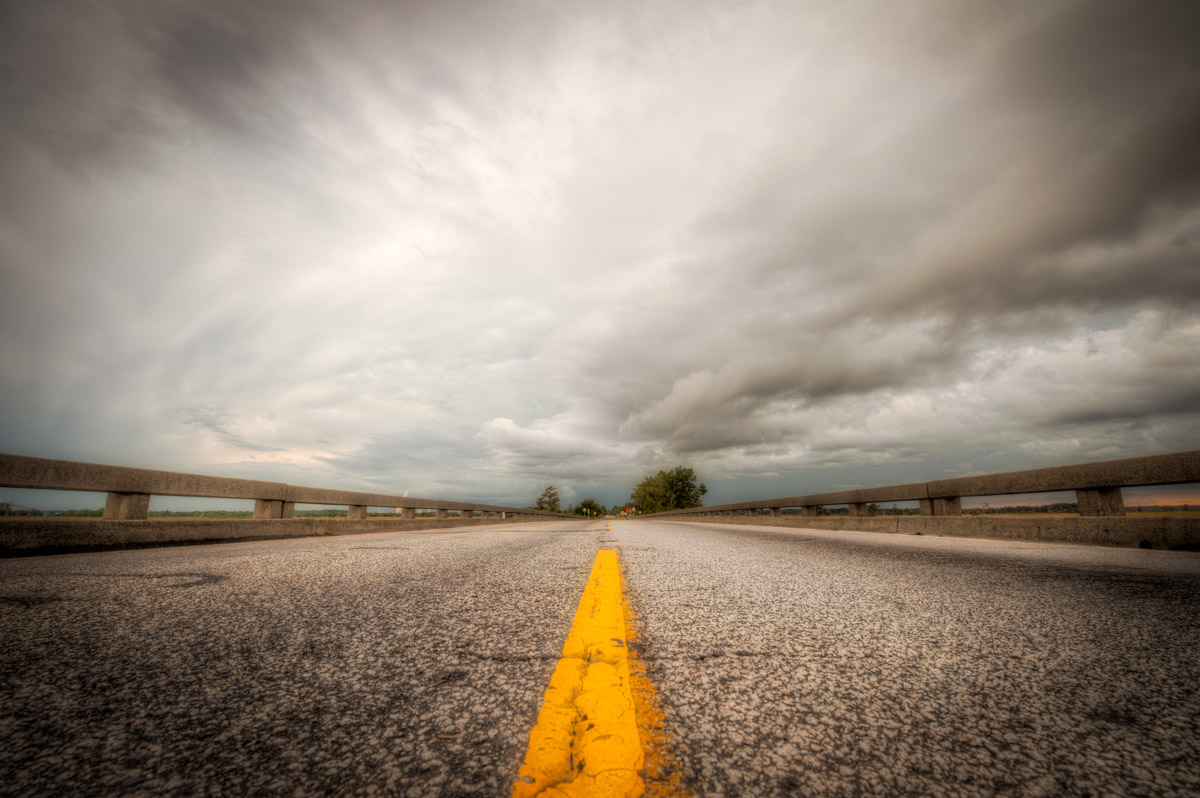 Apparently the people of Savannah are rather health conscious, or maybe they are preparing for the zombie Apocalypse. Whatever the reason, the Savannahians like to run.
The Mattress Dash takes place on October 16th (start time 1:00 pm) at Forsyth Park. A clue to the serious nature of this race can be found in its name, as nothing in this world can possibly evoke a greater fear in the hearts of all than a running mattress (man, those must be some wicked strong bedbugs). Are you brave enough to attend or even participate in such a boo-dacious race, in which people dawn costumes while racing twin-sized mattresses on wheels?
Want some more costume running fun? Your wish has been actualized in the form of the Superhero Fun Run 5K (Oct. 22nd). Finally, we have a chance to see who is really the top dog, Batman or Superman. In addition to the Superhero Fun Run, there will also be a Krispy Kreme Donut Dash beginning at the halfway mark, where participants face the ultimate superhero challenge—can they consume a dozen donuts and live long enough to cross the finish line?
All right, after two costume races, you know what you need? Yeah, that's right, another costume race. This time around, it's Trick or Trot Fun Run, which occurs on October 29th (start time 8:00 am) at Islands YMCA. Side note, no donuts at this race.
Family Fun During the Halloween Season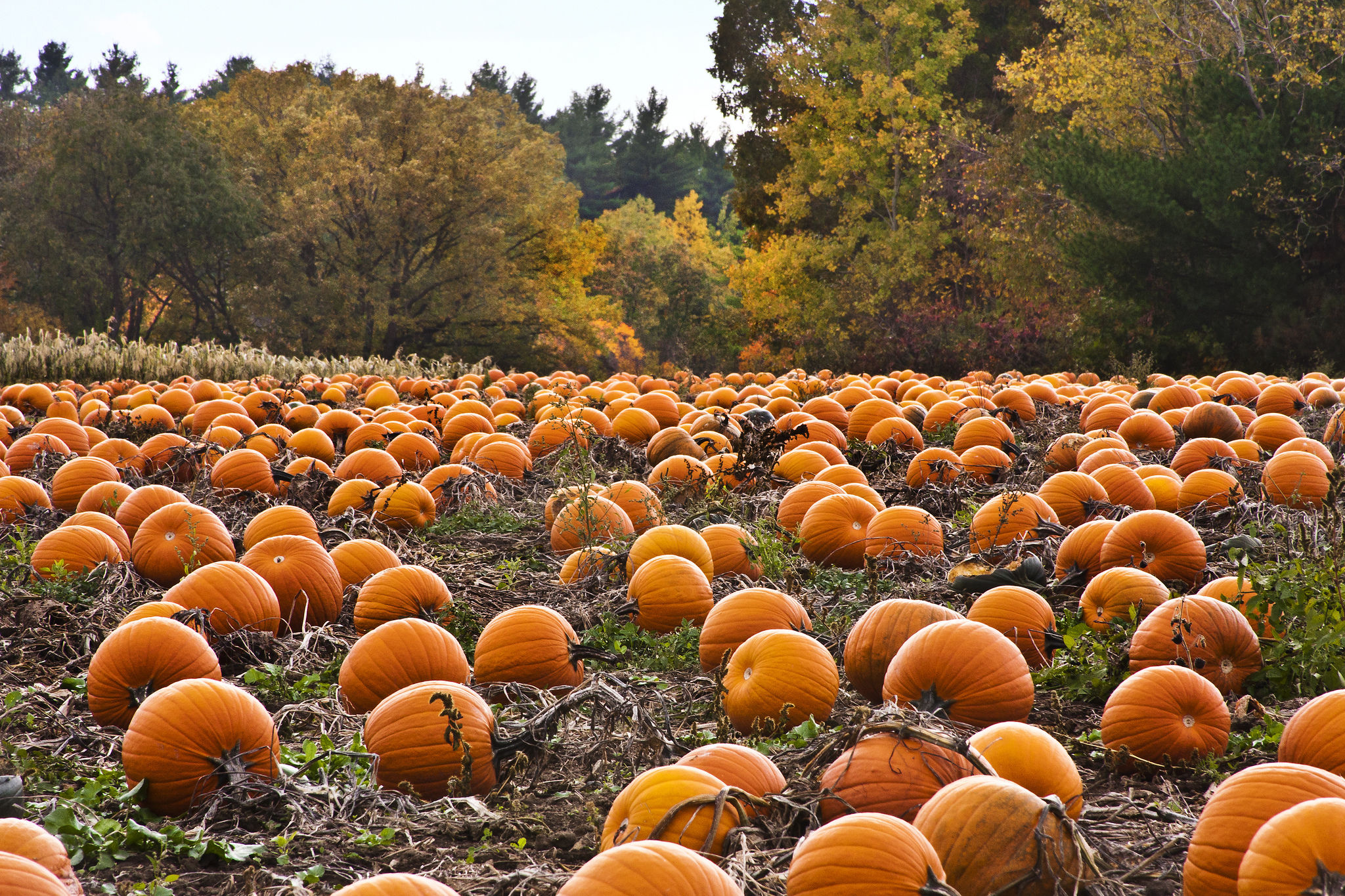 Savannah isn't all 'bout that race (no treble), beyond the running event you can find some family fun events that won't give the kiddies nightmare.
The Halloween Hike (October 21st & 22nd) offer a little family friendly fun, as you walk down the forest trail at the Oatland Island Wildlife Center. You and your little hikers can even catch Mother Goose spit out some mad rhymes, and then get some face painting and craft making actions.
What is every kid's favor word? Mooooore! And, more Oliver Twist and the rest of the kids shall get at Falloween Family Fun Day (October 22) on the camping grounds of Skidaway Island State Park. Trick-or-treating? Yes! Games and crafts? Yes! A hayride? Yeah, you know the answer is yes!
Do your kids have a lot of hair, a tendency to chase the mailman and bark at cats? Well, there is a slim chance that your kid might actually be a dog. Don't worry though, they can get down this Halloween (no diggity, no doubt, yeah) at the annually held event known as Wag-O-Ween, which takes place through the Historic District of Savannah (600 block of Abercorn Street) on October 22nd.
Fall Festivals in Savannah
Apparently October is the designated month for fall festivals in Savannah (suck it, November). The St. James Fall Festival will be held on the aforementioned date, and will take place at St. James Catholic School (go figure). And, yo, they got this thing figured out, they have a zip line, a rock wall and a ninja warrior obstacle course for those thrill seekers of the youthful population. And, if the kids get outta hand, after getting all jacked up on candy; no worries, they have a jail too. Kids gotta learn there's consequences and repercussions, just ask Martin Lawrence—that's life.
Care to venture a guess as to which month Skidaway Island Fall Festival occurs in? This would make an interesting drinking game. Skidaway Island host their event on October 25th, and will offer a book sale, more face painting, a bounce house, live music and burgers and hot dogs.
Want something a little more healthy than burgers and dogs? As you wish, the Savannah Food Day Festival is popping at Daffin Park on October 29th (take a shot). The event which is hosted by o-snipuls (they make soap) will be open from 11:00 am till 5:00 pm. Not really into the trendy products marketed as natural and organic? Well, they got beer too. And, once you've had a few, food is food, especially when it's barbecued.
Can't decide which festival to attend, have a month long festathon!
Haunted Theatres of the Halloween Season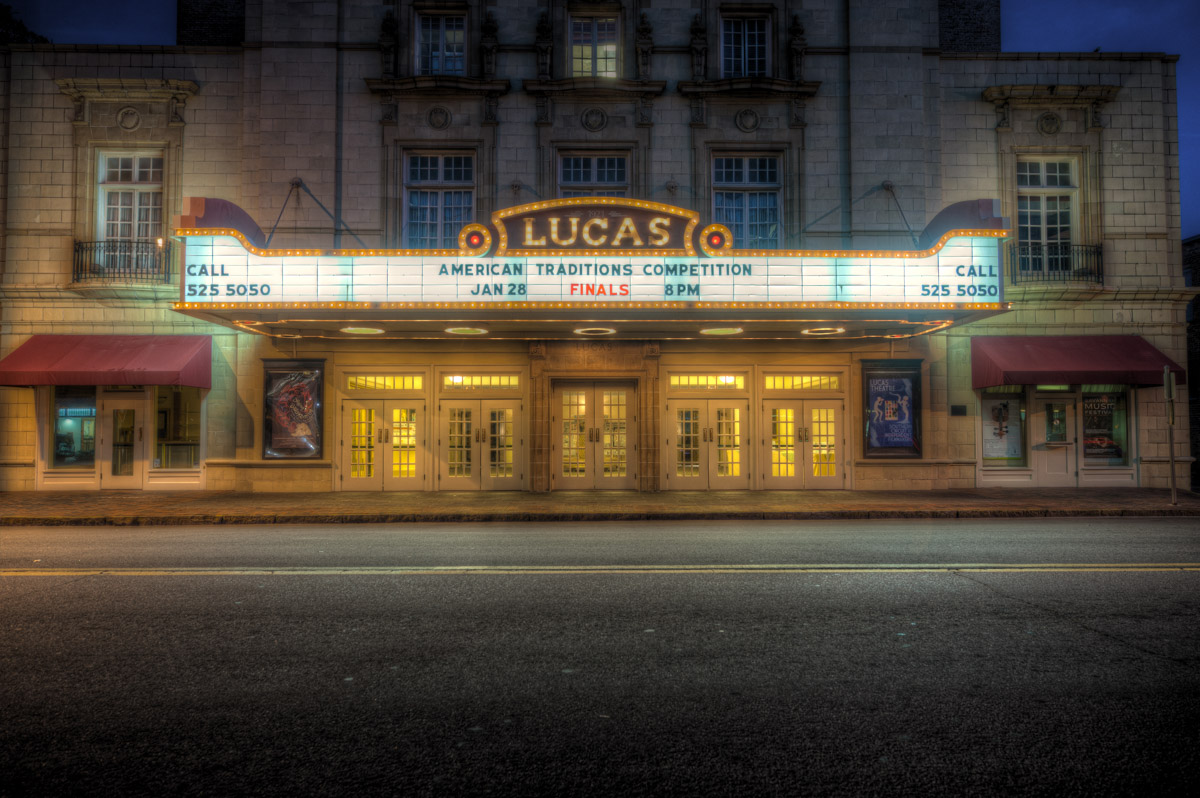 With Savannah's many historic theatres it should come as no surprise that the city enjoys showcasing horror films throughout the month of October.
During the Halloween season, you can catch The Rocky Horror Show Live at Bay Street Theatre. Sunday showings are all-ages (though probably not the best things for kids of a certain age). All other nights are for those over twenty-one.
Another haunted playhouse in the city that is embracing the Halloween season is the Savannah Theatre. Throughout the month of October you can catch their productions of Rewind and Savannah Live. While these are not haunting performances in the traditional viewpoint, the Savannah Theatre is still a must stop, as it is one of the most haunted theatres that can be found in America.
Also going on in October is the Savannah Film Festival, presented by the Savannah College of Art and Design from October 22nd till the 29th. While again not really a Halloween event, there will be some thrills to be had at the film extravaganza.
Some of the suspenseful dramas that can be see at the Savannah Film Festival: The Drowning starring Julia Stiles and Josh Charles (Oct. 22nd, 2 pm) at the SCAD Museum of Art; Lights Out starring Teresa Palmer (Oct. 23rd, 9:45 pm) at the Lucas Theatre; American Fable starring Peyton Kennedy (Oct. 25th, 11:45 am) at Trustees Theater; and Arrival starring Amy Adams and Jeremy Renner (Oct. 26th, 7 pm) at Trustees Theater.
Other Haunting Things To Do in Savannah
By now, I'm sure that you are wondering, what about the adults? Well, calm down, relax, there's some things for you to do in Savannah too. Costume and Masquerade Party at the Alee Temple (100 Eisenberg Drive) on October 22nd (6:00 pm-midnight).
Another masked party goes down on October 28th, the Telfair Academy is hosting the Masquerade in the Mansion (8:00 pm-11:30 pm). This adults-only Mask wearing party also has live music and drinky-drinkies.
More drinking time fun can be found on October 29th on the haunting bar crawl, "Nightmare on Congress Street." This isn't your normal pub crawl—it's a spooky journey to some of the most paranormally active bars in Savannah. The night's big draw though is their costume contest, with a grand prize of 2,500 dollars.
Taking a Ghost Tours With Us in Savannah this Halloween Season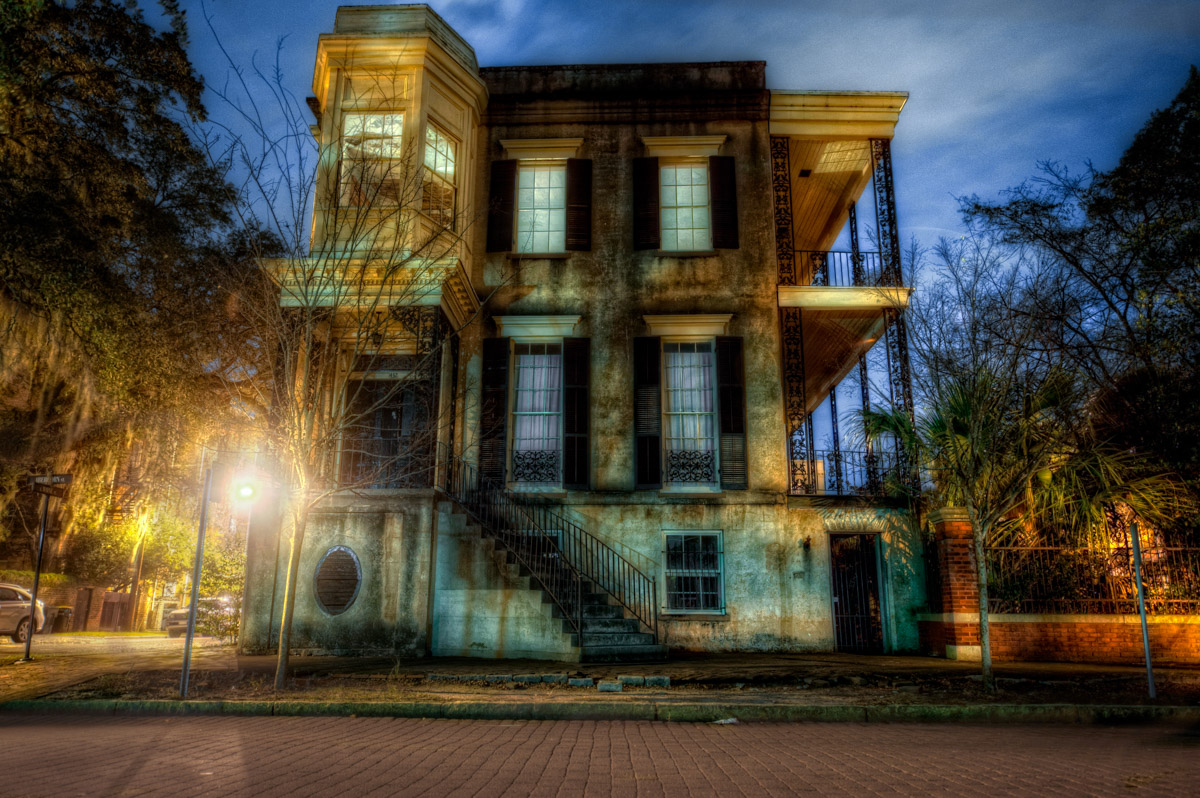 The Grave Tales Ghost Tour is for all you lovers of history. On this tour we share with you the historical events that created so many hauntings in Savannah. We will take you on a adventure to the most haunted and historical locations that have cursed this beautifully alluring city for centuries.
The Beyond Good and Evil Tour is the most popular ghost tour in Savannah. On this tour, you'll be able to see the infamous haunted locations mentioned in the novel, Midnight in the Garden of Good and Evil. If you loved the book and film, then this is the tour for you to go on.
Savannah Haunted Pub Crawl is for those who want to hear about the dark and twisted history of Savannah, but in a fun way. And, a great way to achieve this endeavor is through our haunted Pub Crawl. So, come and join us on a stroll through the city while enjoying spirits with your spirits.
The Dead of Night Ghost Tour is a tour for those brave souls looking for our most grim and horrifying experience that we have to offer. The Dead of Night is our late night tour. As we guide you through the streets of Savannah, there is always the distinct possibility that you may have a paranormal encounter with one of the city's many lost souls.
Are you interested in taking a tour with us this Halloween season? Then check out our offering in Savannah at Ghost City Tours.