We've partnered with The Hilton Riverside Hotel to bring you a Room + Ghost Tour Package in New Orleans. For more information, please visit their website.

New Orleans is a living city. It has character, a mind of its own. It breathes, and when you're there, you can feel its pulse. But that doesn't mean everything in the city is alive.
We're talking about ghosts.
New Orleans, and more specifically the French Quarter, is positively teeming with ghosts. There are, of course, tons of haunted hotels you can stay at.
But maybe you want to experience New Orleans and even something paranormal, but just not when you're trying to sleep. It's understandable.
Partners in Spookiness
For those of you who want just that kind of experience, it's with great pleasure that we announce a partnership between Ghost City Tours and the Hilton Riverside New Orleans.
That means that when you stay at the Hilton Riverside, you'll also get a great deal.
A Tale of Two Cities
Inside the Hilton Riverside Hotel in New Orleans, you'll find what you'd expect from a 4-star hotel in a major city.
Lavish but clean, sensible decoration, top-class amenities including gym, pool, and tennis courts, excellent views of the city and the Mississippi River, and a top-notch staff ensuring a quality stay.
But outside the hotel is something that will provoke a double-take. Why, of all places, is there a 9-foot tall statue of Sir Winston Churchill standing outside of a New Orleans hotel?
The answer is actually pretty simple: it was a gift from the hotel's developer, James Coleman, Jr. He was the honorary British consul to Louisiana at the time, and was intended as a "thank you" to New Orleanians for their support of the new hotel.
But this is New Orleans, the haunted voodoo city. Nothing here is ever that simple. The statue could've been of anyone, anything British. Why Churchill?
What stars aligned to bring the charismatic British icon to this historically anti-British city?
I think it's because just like New Orleans, Winston Churchill had two sides.
Churchill saw Great Britain through her darkest hour with a stoic attitude that has inspired generations. On VE Day, the literal culmination of years of fighting in World War II, Churchill's approval rating was 80%.
Just two months later, he lost re-election to the position of Prime Minister by a landslide.
Churchill was the "mastermind" behind some of the most tragic blunders in the early months of the war. He was later voted the greatest leader of the 20th century.
In New Orleans, you can take a stroll around the city, enjoying the architecture, art galleries, and museums.
Then, you can spend all night looking for ghosts then partying like an animal into the wee hours of the morning.
Finally, you can return to your quiet hotel room (hopefully not driven there by the NOPD), rest up, and do it all again the next day.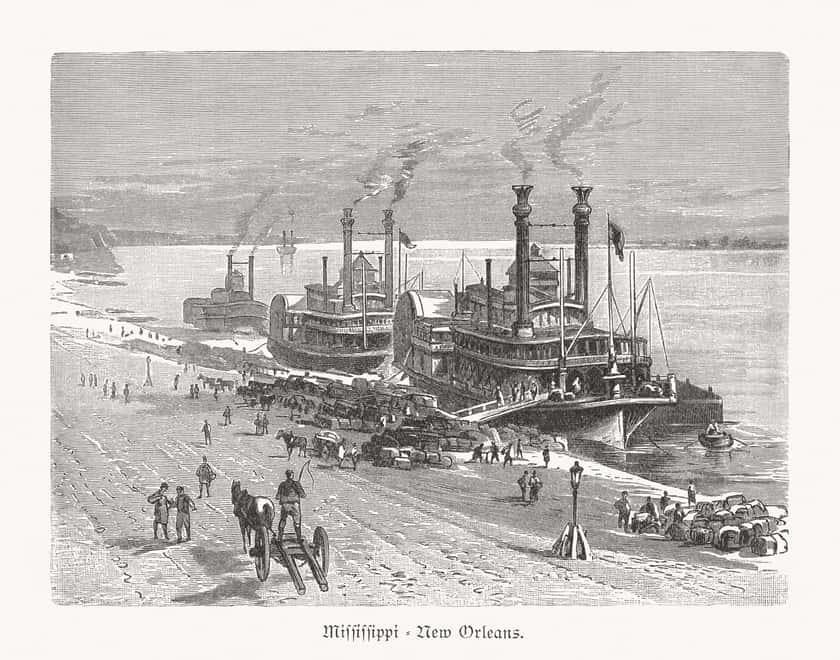 On the Edge of Chaos
I'm not saying the Hilton New Orleans Riverside isn't haunted, but if it is, the ghosts don't seem to be very bothersome. Reviewers are silent.
The hotel is also technically one block outside of the French Quarter. That's far enough to be considered an escape from the chaos but close enough to sneak in some fun.
It's also within walking distance of the world-class National World War II Museum and the Audubon Aquarium of the Americas. Both are a must-see.
As the name would suggest, the Hilton Riverside sits beside the Mississippi River. You can even hop on the paddle-wheeler Creole Queen for a short pleasure cruise.
But paying tourists aren't the only thing that's been transported around the Mississippi River. New Orleans was literally built on slave labor and has had a complicated history with racial relations.
It still haunts us to this day. However, not everything was so black and white here.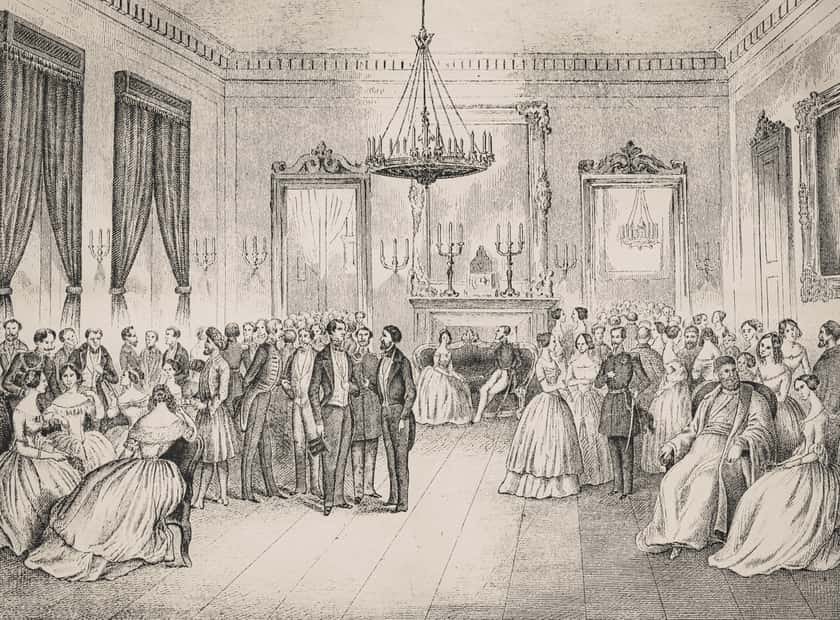 It's Complicated...
Back in the 18th and 19th centuries, there was a concept in New Orleans called plaçage. Interracial marriage was illegal, but there were ways around that.
To get around that law, they held Quadroon Balls - basically a get-together of rich adolescent white boys and similarly-aged free girls of color.
If one of the boys found one of the girls attractive, he would negotiate with her mother and sign a contract. That contract would allow the boy to take the girl as a sort of concubine until he got married to a white woman later in life.
Plaçage was a pretty messed up thing, but it actually had some benefits. The boy and his family made sure that the girl had a home and was fully provided for.
Anything he bought for her, including a home, she got to keep after the contract was over. Any children they had were also very well cared for, often educated in Europe.
Then...there's Julie's story.
Julie, the Naked Octoroon Ghost
Julie was considered an octoroon - one-eighth African American. She entered into a plaçage with a man named Jean. They lived together at 734 Royal Street.
Throughout the nearly twenty years of their relationship, they had grown quite fond of each other. Some would even call it "love".
But Julie actually wanted to get married. Jean insisted they couldn't because it was illegal, but Julie was getting worried that Jean would be pressured by his family to marry a white girl with a rich father.
There was a fight, but they were interrupted by some of Jean's friends knocking on the door. It would be rude to turn them away, but they wanted to have a little party.
A Woman Scorned
Plaçage was supposed to be a discreet arrangement. Everyone knew about it, but it was never openly discussed. Julie decided she wanted to get some payback on Jean.
She went downstairs and asked to be introduced to Jean's friends. Jean tried to pass Julie off as his maid. Needless to say, she wasn't very happy. Their fight was rekindled.
Julie wanted to prove she was wife material. She asked Jean what she could do to prove her devotion to him. He told her to make like a tree, get naked, hop up on the roof and wait for him to go get her.
Julie did just that. The problem was that it was Christmas Eve. Even New Orleans gets cold in December. As a result, Julie froze to death.
Since then, visitors and locals alike have claimed to see the ghost of a naked woman sitting on the roof at 734 Royal Street. That's just a mile from the Hilton Riverside.
Be sure to let us know if you happen to spot any specters while staying at the Hilton Riverside Hotel!