310 Fleming Street Key West, Florida 33040
On the corner of Fleming and Whitehead Streets stand remnants of the Old Monroe County Jail. Known for housing some of Key West's most peculiar criminals, this 19th-century prison has seen everything from mad scientists to female killers.
As a witness to gruesome deaths and unimaginable crimes, we can't help but wonder: what secrets does this institution keep?
Did you know?
The building now recognized as the Old Monroe County Jail was not the first jail in the area, it was the fifth.
Although there were many hanging trees throughout the city, the main gallows were located adjacent to the jail, in Key West's Jackson Square.
The Old Monroe County Jail - along with the rest of Key West - are said to be plagued by a Voodoo curse.
Is the Old Monroe County Jail Really Haunted?
Key Westers will confirm, this jail - or rather, what's left of it - is definitely haunted. Residual hauntings are said to be the culprit.
Hangings, angry mobs, and the evilest of offenders have all played a part in making this an active paranormal site.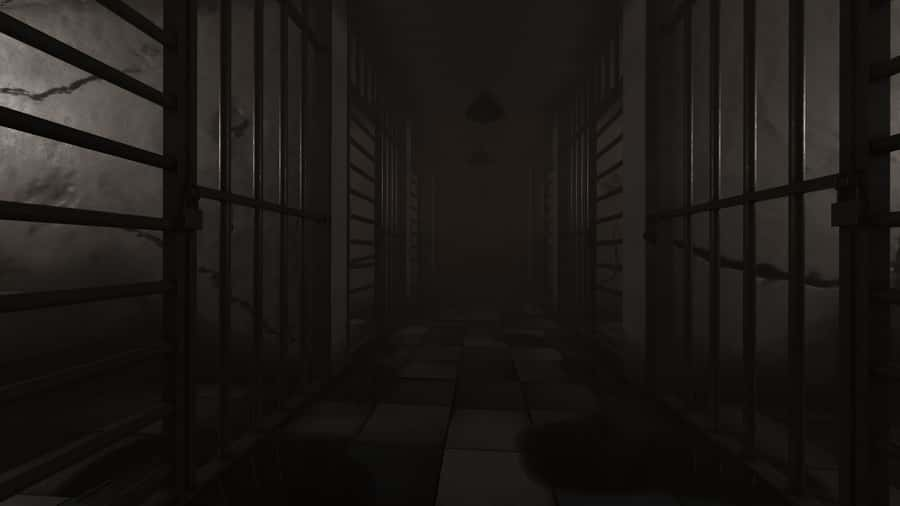 There's no doubt that the Old Monroe County Jail has seen its fair share of horrors during the many decades it was an active prison. Some of which stand out more than others.
The Hanging Man
Prison hangings are not uncommon. We always hear of serial killers who committed unspeakable crimes but can't bear to do the time.
But that wasn't the case for Osilio Perez. He wasn't a criminal. In fact, the only thing he was guilty of was harming himself. He had been transported to the Monroe County Jail after being found twice in the woods with self-inflicted cuts on his wrists.
Perez was not under arrest, he was only being held there until he could be transferred to a mental institution.
As the nurse left to go get his dinner, he flipped his cot, tied his belt around one of the legs and bending his legs under him, hanged himself.
Perez was a Cuban immigrant and only 25-years-old when he took his life.
He seemed to be in a terribly dark, distressed state of mind, something that is believed to affect one's chances to cross over to the afterlife.
We've yet to find out if Osilio's spirit is still with us, but some believe that tragedies like his are sure to leave a paranormal imprint. Is the hanging man still hanging around?
Isleño and Angela
One of the jail's most memorable residents, although briefly, was Manuel Isleño (Islander) Cabeza. Cabeza (Head in Spanish) was a tough veteran of Spanish ancestry who fell in love with Angela, a sultry, Afro-Cuban working girl.
Cabeza plucked her off the streets, and the two lived a happy, simple life in their second-floor apartment on Petronia Street.
They lived in a room right in back of the coffee shop. People talked about his living with [Angela], but nobody didn't really think much about it.

Unfortunately, at the time, soliciting an Afro-Caribbean streetwalker for the night was nearly encouraged, but dating one was incredibly stigmatized.
Most people left their taboo relationship alone, but the Ku Klux Klan wasn't about to let it fly.
Thirst for Revenge
On the night of December 23, 1921, Cabeza was attacked by several Klansmen outside his home. He was left severely injured with a busted kidney.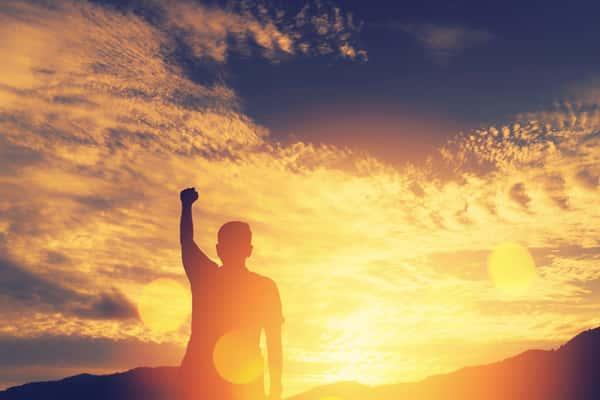 Being the tough hombre that he was, by the next day, Manuel was out getting payback.
His lady was cooking up revenge of her own. An experienced Cuban Vodú practitioner, she sacrificed her chickens and made her offering. She called upon the Vodú gods and at the top of her lungs cursed the men who hurt her partner.
Meanwhile, Cabeza was on an understandable rampage. He had killed a Klan member in broad daylight, and both pro- and anti-Cabeza mobs were starting to form.
The town was complete chaos, leaving law enforcement no choice but to call the Marines to help capture him.
They cornered him and made him a deal. They'd protect him, but only if he surrendered. He didn't trust the police but agreed anyway.
Merry Christmas, Key West
The Marines stood guard in front of the Old Monroe County Jail until 1 a.m. But Curry - the police officer in charge - told them to go home and rest as he had the situation under control.
Curry was thought to be a white supremacist, which likely explains why he too went home when he was supposed to stay and guard the jail overnight.
That Christmas Eve, as Curry disappeared from view, fifteen Klansmen walked up to the jail and dragged Cabeza out of his unlocked cell. They tied him by the feet to the bumper of a car, dragged him to the waterfront, and hanged him from a palm tree.
As if that wasn't enough, they riddled his already-lifeless body with bullets - you know, for good measure.
For a long time, the lynching of Manuel Cabeza was thought to be nothing but a legend. Sadly, in this case, reality is far more terrifying than fiction.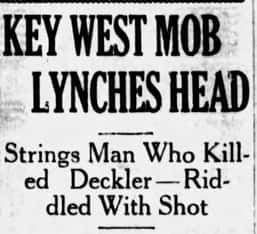 The Key West Curse
In Stuart McIver's article Key West's Bloodiest Christmas, the author includes a quote by a local cigar maker named Norberto Diaz, summing up the effects of Angela's curse on the island.
Diaz said that the curse had already killed five of the men who attacked Cabeza; one was shot by Cabeza, one blew up, one was taken to sea during a hurricane, one ground to pieces under his boat when he hit a reef, and one went fishing and never came back.
Curry wasn't spared either; he drowned on a fishing trip.
Death and Decay
Diaz is not the only one who believes that on that day Angela didn't just curse the men who hurt Cabeza, she cursed the entire island.
People claim that the first palm tree to die of lethal yellowing (a disease affecting Key West's palm trees) was the one Cabeza was hanged from.
I believe Isleño's brujo [ghost] is killing the palm trees, too.

Legend has it that the curse hit the County Jail pretty hard, which is likely why it barely stands today.
The Key West Curse may be a bit too far-fetched, but in a city known for "Robert the Doll's curse and "Count Carl Von Cosel's mummified girlfriend, we can't help but wonder if there's a grain of truth to the rumors.
History of the Old Monroe County Jail
Constructed in 1892, the old jail was designed to mimic the adjacent Monroe County Courthouse, built only two years earlier.
With Key West's population growing exponentially in the late 19th century, there was a need for a large courthouse and jail to process the town's no-do-gooders. This was the fifth jail built in Jackson Square and was subsequently expanded and reinforced to increase capacity.
In 1952, the front of the old jail was demolished and replaced with a new, more contemporary facade, which included an office for the Monroe County Sheriff.
It is unclear when the jail stopped operating, but it was likely sometime during the 1980s. Today, only the rear portion of the original building remains.
Preservation Efforts
In late 2019, a marker was installed at the jail as part of the Key West Historic Marker Tours, a free, self-guided tour program promoting the city's significant landmarks.
Restoration of the Old Monroe County Jail began in early 2020 and is estimated to be finished by mid-2021. Monroe County Project Management intends to maintain the building's historical features while making it accessible to the public as a museum.
Know Before You Go
The Old Monroe County Jail is located behind the Jefferson B. Browne Courtroom Complex, facing the rear parking lot. The site is currently designated with a historical marker, but the Old Monroe County Jail is not yet open to the public at the time of writing.