Built in the birthplace of the American Revolution, Club Quarters Boston is a paranormal hotspot. Sensitives and skeptics alike flock to this top-tier hotel, ready to encounter Boston's poltergeists.
Did You Know?
Located Near Faneuil Hall
Former Site of Slave Trade
Allegedly Haunted
Boston's Haunted Hotel
Located a stone's throw from the Faneuil Hall Marketplace, their poltergeists continue to prowl the property. Residual energies pack this haunted hotel, materializing as full-bodied apparitions and unexplainable paranormal disturbances.
What's haunting this downtown destination?
The Phantoms of Faneuil Hall
Known colloquially as the "Athens of America" and "The Hub of the Universe," Boston is dense in American history. Faneuil Hall is just one of the endless cultural cornerstones you'll find in this one-of-a-kind city.
Built by Peter Faneuil in 1742, this historic hall was crowned "The Cradle of Liberty" after acting as the meeting point for colonial resistance against the British Empire. Essentially American, Faneuil Hall is as iconic as it is indispensable.
The Sons of Liberty dared to plot against the British Government on the property, even utilizing the space to protest the Sugar Act of 1764. It was here that they declared "no taxation without representation," cementing the property as a beacon of American independence.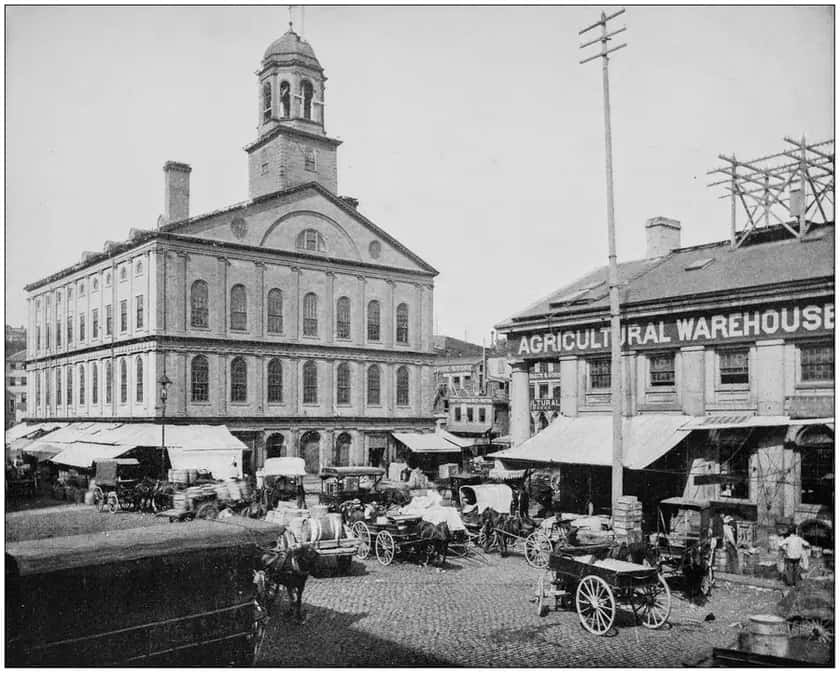 Faneuil Hall's Haunted History
There's a dark history lurking beneath Boston. Unaware of their own irony, Boston's "Cradle of Liberty" wasn't always a bastion of freedom. In the seventeenth and eighteenth centuries, this property was a center for the Transatlantic Slave Trade.
Their residual energies continue to haunt the premises today, tragically tethered to this historic site.
Slavery at Faneuil Hall
After men and women were abducted from Madagascar and West Africa, they were sold to the highest bidder. Families were brutally separated, forced into a life of servitude and degradation.
Faneuil himself made his fortune from enslaved Africans, exchanging a wide variety of commerce as well as their creators. Not only did Peter Faneuil traffic captive people, he also profited from the goods produced by their labor.
His engagement in chattel slavery continues to stain his complicated legacy.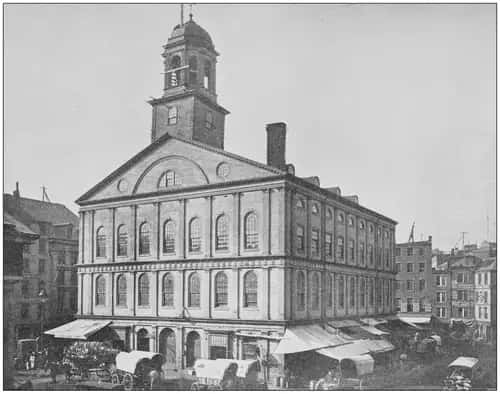 Poltergeists and Paranormal Activity
Financed by the fortune Faneuil found in the trafficking of human lives, it's no wonder Faneuil Hall is heavy with residual energy. Their restless souls linger about the property as full-bodied apparitions, mysterious sounds, and melancholic energies.
These ever-present spirits further reveal the darkness of American history. Neither their stories nor their specters should ever be forgotten.
Haunted Attractions Nearby
If you're a paranormal enthusiast, check out the nearby Ned Devine's. You'll find this bustling nightclub nestled in Boston's Faneuil Hall. With their frequent paranormal disturbances, you'll find few poltergeists, too.
This Irish Pub has numerous ghostly patrons, but the most gut-wrenching apparition belongs to a former slave. Dressed in colonial-era working clothes, she's most often spotted peeking around the corners of the establishment.
Many believe that this apparition was one of the Malagasy slaves brought into Boston before being sold to prominent politicians. This may explain why witnesses claim that she seems frantic or distressed, as if she was hiding from someone.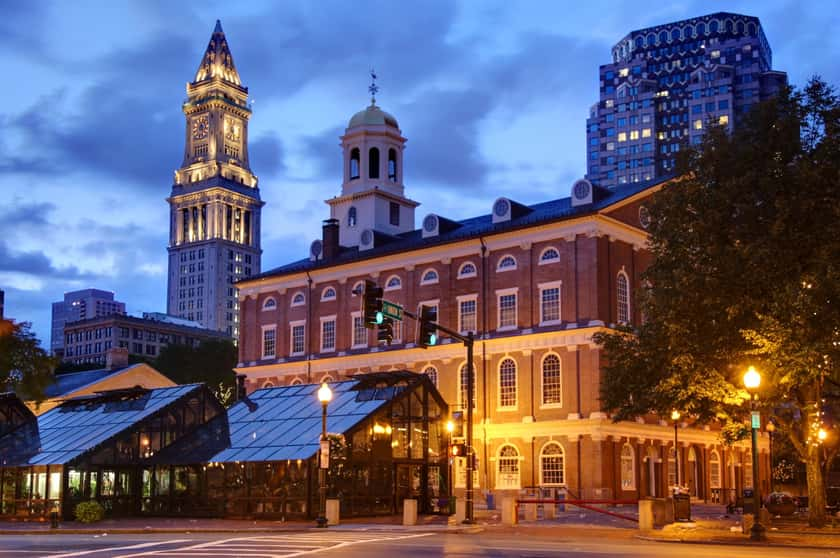 Staff also report blood-curdling screams coming from inside the establishment as well as full-bodied apparitions. No one's certain how many poltergeists populate Ned Devine's, but it sounds like they've met pretty gruesome ends.
Looking to learn more about the Ghosts of Boston? Book an experience with Ghost City Tours.