We've partnered with The Bostonian Hotel to bring you a Room + Ghost Tour Package in Boston. For more information, please visit their website.

Did You Know?
Two-minute walk from historic Faneuil Hall
Was once on the Boston Riverfront
Steps from Boston's famous Freedom Trail
Location, Location, Location
For the paranormal enthusiast traveling to Boston, location is key.
Sandwiched between Boston's North End, Waterfront, and historic Downtown neighborhoods rests the Bostonian Hotel.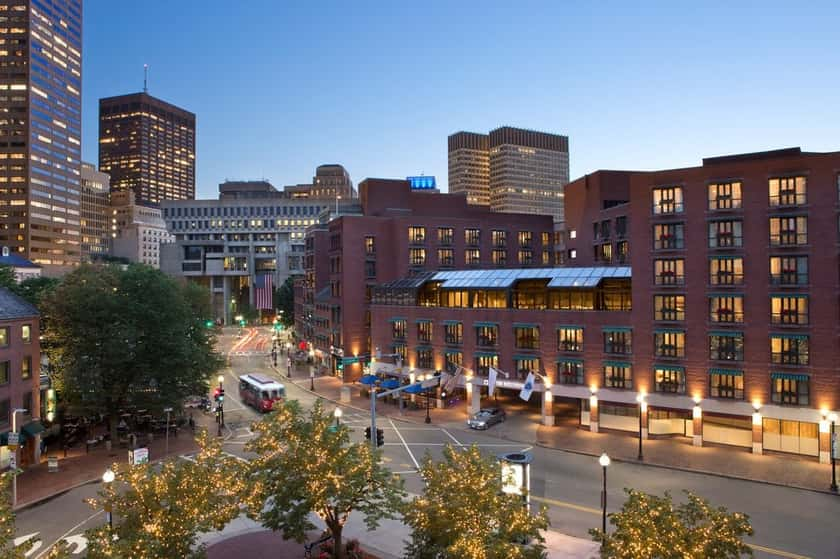 It's an area known as the Blackstone Block. Before the city was built up, it was nothing but marshland.
Also on the Blackstone Block is the Union Oyster House, constructed in the 1710s. It's unusual for an oyster joint to be a National Historic Landmark, but in Boston, things are different.
The Bostonian is also just a stone's throw away from the haunted Faneuil Hall.
Ghosts at Faneuil Hall
Old places attract spirits.
It's one of the most basic tenets of paranormal activity. Old buildings have character and charm. They have things that naturally make people feel a certain way.
They're like the old man who sits at the street corner regaling anyone who'll listen with tales of bygone ages. They're neighborhood icons, and Faneuil Hall is no exception.
Origins of Faneuil Hall
Faneuil Hall was built way back in 1742 by Peter Faneuil, a wealthy merchant originally from New York.
The building opened its doors just six months before Peter's death at the ripe age of 42. Perhaps, some negative energy has been haunting this location from before the Hall was even built.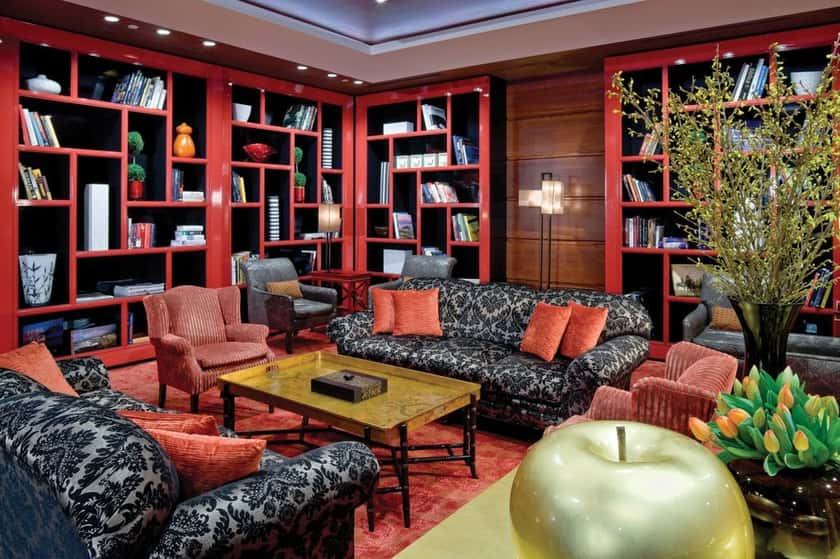 There were arguments at the time whether a central marketplace would be good for Boston, or if it would be better to have shops spread around the city.
Peter Faneuil imagined his new building as a market square - a place for local vendors to ply their wares. So of course, some spoke against the idea.
The Bullheaded Businessman
Peter Faneuil, despite protestations, went ahead with the construction of Faneuil Hall. Construction began in 1740, styled after an English country market.
In the following years, however, it was used as a meeting place by revolutionaries who helped shape the great nation we all appreciate today.
To this day, Faneuil Hall is the epicenter of the Quincy Market.
For anyone who doubted the viability of a market between downtown and the riverfront, Peter Faneuil is dropping a mic somewhere.
However, the location's deeper history doesn't tell the full story. Faneuil Hall is haunted by numerous ghosts, as are many buildings in Boston.
A Screaming Spirit
For years, visitors to Faneuil Hall have reported hearing disembodied screams.
Some say they hear a woman, some hear a man, but they all say it sounds positively blood-curdling. There are a few likely sources.
From 1862 to 1909, much of the Quincy Market was taken up by the Ames Plow Company. They sold large farm machinery among other things.
One day in 1907, 35-year-old Victor Hendrickson was performing maintenance on some of the machines. It was the last thing he ever did in life.
A rotating shaft in one of the machines caught Victor's vest and twisted it around his chest. According to a Boston Globe columnist, it broke almost every bone in his body.
It was a gruesome way to go. Some claim the screams heard around Faneuil Hall to this day are those of Victor Hendrickson echoing through time.
Who's to say? We'd hope his spirit isn't trapped in a cycle, reliving his agonizing death over and over again, but the world of the dead is a mystery.
If you think Faneuil Hall is old, it gets older.
Scene of a Massacre
Another two-minute walk down Congress Street will land you at the Old State House. Built in 1713, it's the oldest public building still standing in Boston.
It seems completely out of place in the heart of downtown Boston, surrounded by skyscrapers. It's like someone put it in a bubble where time stands still.
On March 5, 1770, British soldiers opened fire on a crowd of Bostonians, killing three on the spot. Two more died in the following days.
It would be known to history as the Boston Massacre, one of the key moments leading up to the American Revolution.
To say that negative energy swirls around the Old State House would be an understatement. These walls have been through a lot over their many years in Boston.
After a fire almost consumed the building, a cursed ship's figurehead was blamed.
Yes - the figurehead from a cursed ship allegedly started a fire. It's the primary suspect because it seems to have a habit of surviving building fires unscathed.
But you can learn more about this mysterious city on one of our Boston ghost tours.
History of The Bostonian
The Bostonian was constructed in the winter between 1980 and 1981. It was scheduled to open for guests in mid-1982, but a basement flood postponed those plans.
It was considered European-styled but Richard Palmer, the manager at the time, made sure everything inside was true blue Americana. The same is still true today.
While the building itself hasn't been around to see much of Boston's most historic events, it's right in the middle of buildings that have.
If it's any consolation, The Bostonian was here to witness the Red Sox win the World Series in 2004. Some Bostonians would call that the biggest event in Boston's history.
I think it's at least a small badge of honor.
The Boston Charm
The Bostonian Hotel has all the advantages of being in the heart of a historic city without the feeling of being just another brick in the wall.
It's not a 30-story skyscraper. The Bostonian has seven floors at its tallest. Each guest attended to with a personal touch.
Whether you're in a standard room or a studio suite with a fireplace, The Bostonian can be your escape from the hustle and bustle.
The North 26 Restaurant on the ground floor is a perfect place to start your day, or for a nice New England dinner. Don't worry, you can work off the calories at the 24-hour fitness center.
Otherwise, we encourage you to take advantage of our partnership and walk it off on one of our excellent ghost tours. Let us show you the darker side of Boston for a nightcap.