There's something dark lurking in the Littlefield House. From eerie sensations to disembodied footsteps, this Victorian mansion is alive with the dead.
Fast Facts
Built by George Littlefield in 1893
Littlefield locked his wife in the attic
Haunted by Alice Littlefield
Owned by University of Texas at Austin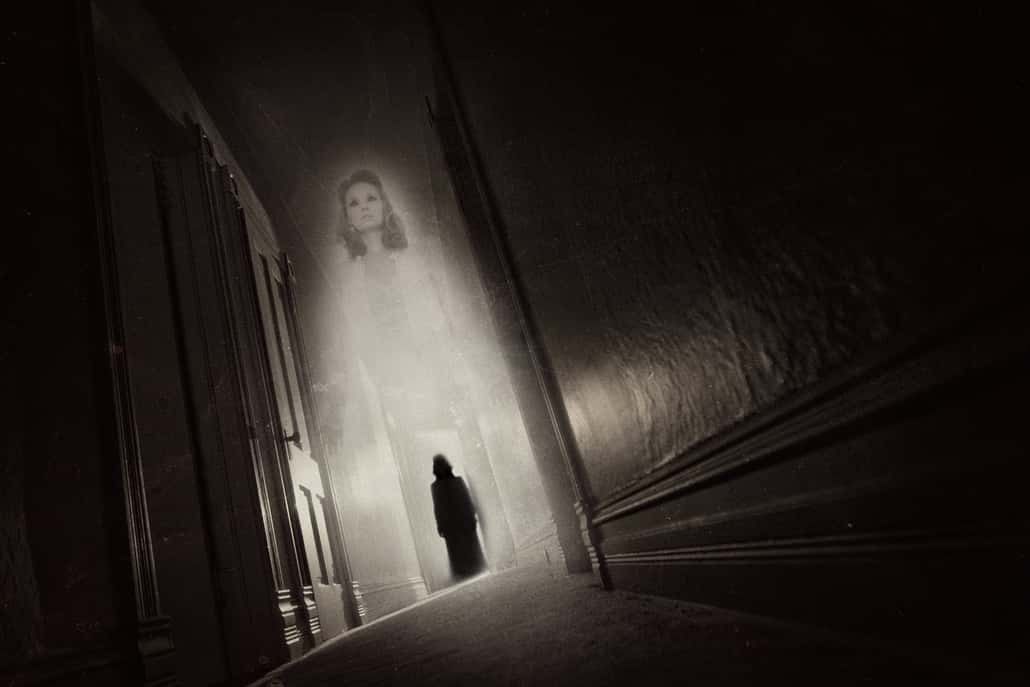 Ghostly Happenings at the Littlefield House
Reports of paranormal activity at the Littlefield House have run rampant for near-on a century.
Inexplicable sounds echo within the house. Invisible feet dart up and down the stairs. Stray shrieks wake even the hardest of sleepers.
What's haunting the Littlefield House?
The Haunting Legend of the Littlefield House
The Legend of Littlefield House begins with George and Alice Littlefield, a loving couple who were universally adored throughout Austin.
No one knew that George had a secret.
Unable to have children of their own, George and Alice doted on their twelve nephews and seventeen nieces. When George built his mansion, he intended to house as many children as he could.
He and Alice even paid for all twenty-nine college educations at the University of Texas at Austin. You could say that George and Alice were adored by their family members.
They didn't know that each time George went on an errand or a trip, he locked his wife in the attic. He feared that the Yankees might swarm in and kidnap her, leading him to bolt the attic door with Alice inside.
As you'd expect, Alice began to experience fits of hysteria.
She lived in terror that she might be stolen away from George, or worse – brutally murdered. On more than one occasion, Alice could be seen hurrying down the stairs. Her horrifying screams could be heard echoing throughout the mansion.
George had little idea about what to do with his wife. He brought her to one doctor after another, until one advised him to take Alice to a sanitarium.
George refused. Instead, he hired three nurses whose sole job was to comfort and care for his beloved Alice. (Wait, didn't this guy lock his wife in an attic?)
As the legend goes, George Littlefield died of pneumonia in 1920. While Alice remained heartbroken, her mental condition began to improve after some time.
She regained her zest for life and attended parties hosted by friends and family. When she died at the age of 88, Alice bequeathed her home to the University of Texas.
She was buried in Austin's Oakwood Cemetery beside her beloved husband.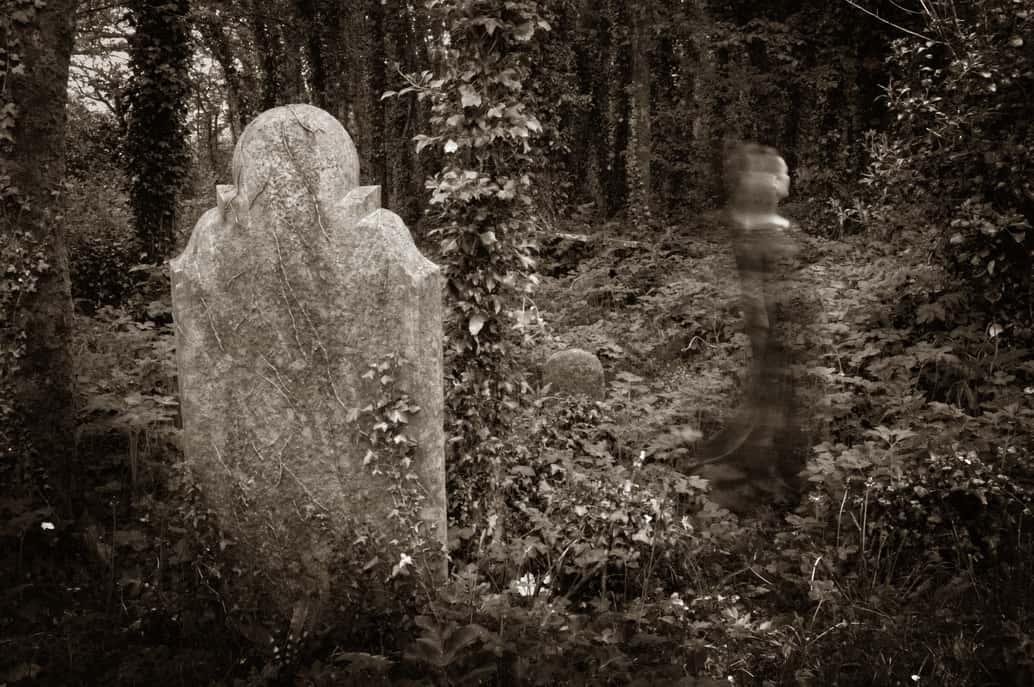 Is the Legend True?
Various sources suggest that Alice may have experienced some sort of mental illness toward the latter part of her life, but just as many sources argue the opposite.
In an interview with George and Alice's great-grandnephew, David Gracy, he told the Daily Texan that the rumors have no truth to them whatsoever.
Alice, he said, was never locked in the attic – especially not at the hands of her husband. As Gracy reported, There is no basis for that (rumor) and it trashes the character of those people, not to mention that they did so much for the University.
I think (the legend exists), local historian Jim Nicar said in the same publication, because (it's) the only house on campus, and it is the oldest. Campus myths are contagious and prolific on any campus.
Regardless, Alice's poltergeist is said to prowl the property.
The Phantom Piano Player
The most common paranormal phenomena known to occur at the Littlefield House is the haunting sounds of the piano playing upstairs.
As Alice Littlefield was the one who played it most frequently during life, it makes sense that her spirit continues doing so in the afterlife.
The History of the Littlefield House
In June of 1842, George Littlefield was born in Panola County, Mississippi. He was the eldest of four children, and came from a family accustomed to living the wealthy plantation lifestyle.
Yet young George was born into a tense world of family drama. Before marrying George's father, his mother Mildred had been previously married.
When her first husband died and left her a widow with six children, Mildred sought some semblance of security in a new marriage.
Hemming Littlefield was that new husband.
The townspeople of Panola County treated the Littlefield unfavorably. Tensions between the Littlefields and Whites spiked due to Mildred's remarriage.
That may be why Littlefield, Sr. opted to move his family from Mississippi to Texas in the mid-nineteenth century.
Farming and plantation life was all that George knew, so the Littlefields continued their work near Belmont, Texas.
It was only when Hemming Littlefield died of pneumonia that the consistency George had always known began to unravel. When George turned twelve, his mother sent him to Gonzales College for his formative schooling years.
For the next half of a decade, George Littlefield spent his time in and out of school. When he was not ensconced within his studies, he worked the plantation and helped his mother with managing the family business.
By the time he'd hit his late teens, George had decided that he'd received enough education and dropped out of Baylor University to focus his full attention on his family.
This went on well enough until The Civil War. In 1861, George enlisted as a private in Company I of the Eighth Texas Cavalry. Better known as Terry's Texas Rangers, George suited up and headed for the Virginia front at barely 19 years old.
During the next year, George was promoted time and time again for his valor and good work. In 1862, the now-Captain Littlefield was sent back to Texas to do some recruiting. It was then that he met the beautiful Alice Payne Tillar while in Houston.
Within three weeks, the two were married and George was on his way back to the front lines.
Almost fatal tragedy struck not long after when George suffered a severe wound to his left hip.
His commander Brigadier General Thomas Harrison rode by atop a horse, pausing to promote Littlefield from captain to the rank of major for gallantry on the field of battle.
George Littlefield retired from the Army of the Confederate States as a disabled Major, and immediately returned to his wife back in Texas. Though relegated to crutches, George spent the next few years determined to regain his full strength.
And he did, reassuming control of his family's plantation and doing his best to make a profit.
Despite a poor harvest season of crops being eaten by worms, burnt by the drought, or simply washed away with the flooding of the Guadalupe River, George Littlefield refused to back down.
He plowed on and finally managed to buy some cattle for his farm on credit. His net profit was just enough to pay back his lingering debt. From there, the rest is history.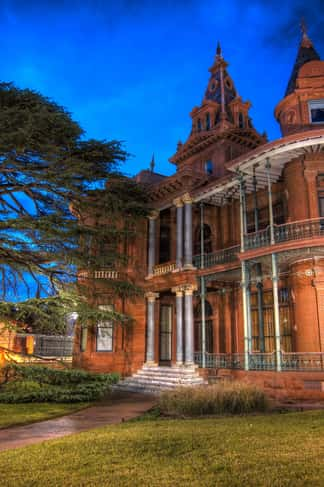 Building the Littlefield House
By 1893, George Littlefield had amassed a large fortune – enough of a fortune that he could build a large Victorian mansion for a whopping $50,000.
With the construction of their new family home, George had sought two things. As he and Alice had no children of their own due to two stillbirths, he hoped to build an estate large enough to house all of his nieces and nephews.
George Littlefield also wanted to continue to rise from the barrels of despair and up to the vestige of wealth.
According to Richard Cleary, an associate professor of architecture at the University of Texas, the house illustrates a love of ostentation, which is characteristic of Victorian architecture. It's a statement of proclamation of wealth and privilege, but now it's a bit of an orphan, sitting alone without the other homes of its era. It's a ghost of the past.
Ghost of the past or not, the Littlefield mansion is a page out of the Victorian handbook. This was not a home of understatement or subtlety, but rather a home surrounded by intricate iron ornamentation.
Light-hued marble steps lead up to a wide veranda that encapsulates the true meaning of elegance.
Originally seated on forty acres of land, the Littlefield House was a sight to behold.
If the architecture was simply not enough, then there was also the fact that George Littlefield went so far as to bring a Himalayan deodar cedar tree to the Austin property for his beloved wife.
Currently standing approximately thirty-five feet tall, the deodar cedar tree is a testament to Littlefield's love for his wife Alice.
It's almost enough to make you forget that he locked her in an attic.
Visiting the Littlefield House
The Littlefield House is currently owned by the University of Texas and is closed to the general public.
Don't let this stop you from visiting the mansion's grounds! You never know, you might just be lucky enough to catch a glimpse of Alice's face in the upper floor windows.