When it comes to experiencing the supernatural and paranormal, Boston has a dark and mysterious side that is perfect for adult thrill-seekers. If you're seeking an evening of spine-tingling excitement and a taste of the city's haunted history, look no further than the Adult-Only Ghost Tours in Boston, from Ghost City Tours. Our captivating Ghost Tours combine history, legends, and spirits (the ghostly and liquid kind!), offering a unique and immersive experience that goes beyond the ordinary.
In this article, we will explore why ghost tours for adults, such as haunted pub crawls, are an excellent choice for those seeking a thrilling adventure in the heart of historic Boston.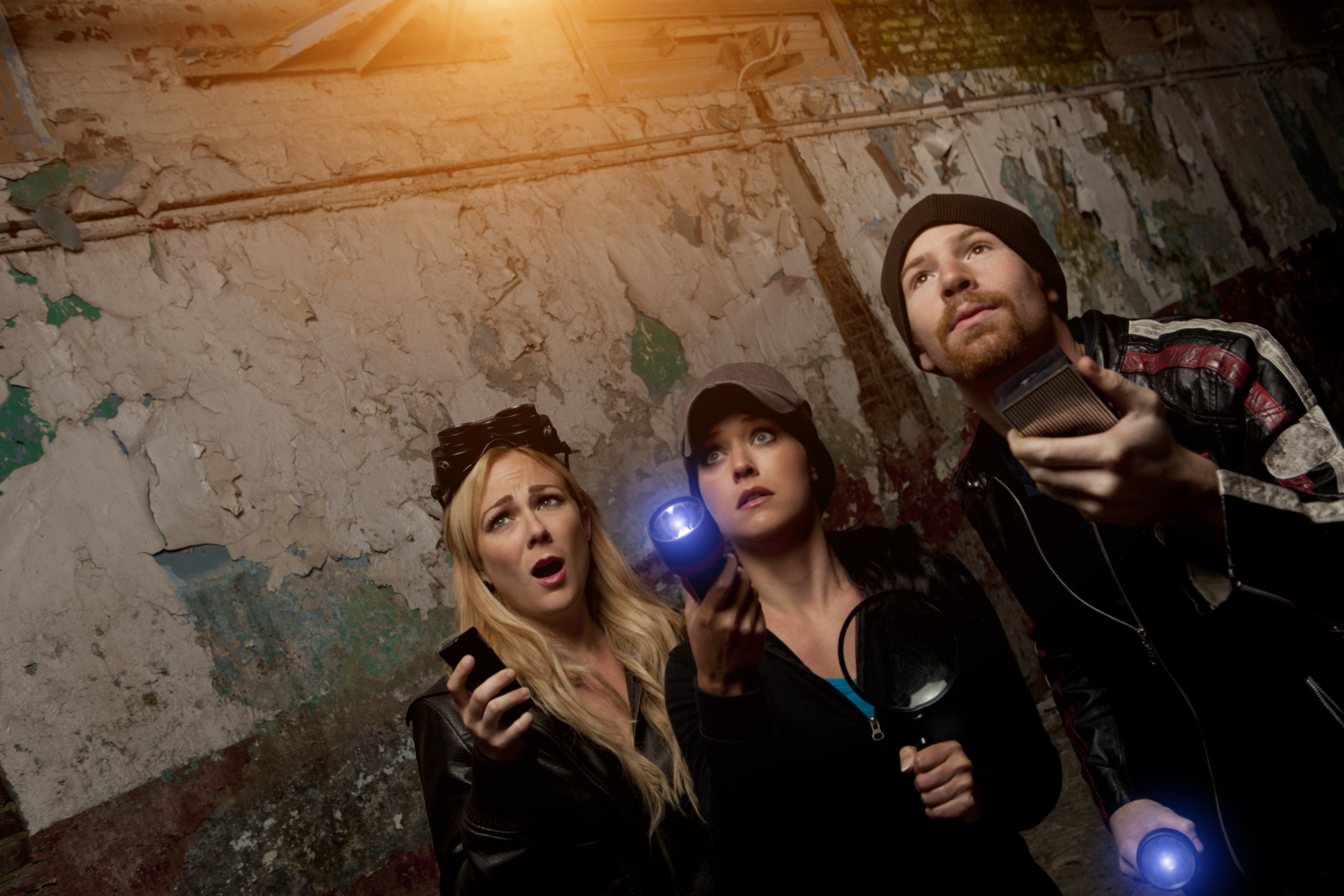 The Allure of Adult-Only Ghost Tours
While our Boston family-friendly ghost tour (The Ghosts of Boston Tour) has its own charm, Ghost City's adult-only ghost tours provide an entirely different experience. By focusing on the interests and preferences of an adult audience, these two tours delve deeper into the dark and mysterious aspects of Boston's history. They offer a chance to explore haunted locations, uncover chilling tales, and even indulge in a haunted pub crawl, creating an unforgettable evening for those seeking a more mature and immersive adventure.
We put you in the front row seat for some of the most gruesome and disturbing stories that can be told. We don't downplay, cut out, and go fuzzy on the details in these stories. Our adults-only tours allow you to see Boston with other adults who think alike, fully experiencing one of the most fearsome tours available today.
Our Boston Haunted Pub Crawls: A Spirited Twist
One of the most enticing features of adult-only ghost tours in Boston is the inclusion of our Haunted Pub Crawl, the Founding Fathers Ghostly Pub Crawl. Imagine wandering through the dimly lit streets, guided by our 5-star Tour Guides, as you explore Boston's most haunted pubs and taverns. These establishments have their own ghostly legends, each with a unique history and eerie tales to tell. Sip on your favorite beverage while immersing yourself in the chilling stories and legends that surround these spirited locations.
Haunted pub crawls not only offer an exciting night out but also provide a social and interactive atmosphere, where fellow participants can share their own encounters and experiences.
Book Tickets Now
Unearthing Boston's Dark Secrets
Boston's rich history is intertwined with tales of the Ghosts, Hauntings, and the paranormal, making it the perfect setting for our Adult-only ghost tours. All of our Boston Ghost Tours take you to the city's most haunted sites, shedding light on the dark secrets that lie beneath the surface. From the shadowy alleyways of the North End to the eerie graveyards of Beacon Hill, each location has its own haunting history waiting to be revealed. Our friendly and entertaining Tour Guides regale participants with tales of unexplained phenomena, ghostly encounters, and historical events that have shaped the city's haunted reputation. This immersive experience transports adults into the heart of Boston's past, providing a deeper understanding of the spirits that still roam its streets.
Our Death and Dying Tour is the Ghost Tour that dives into these dark secrets. Giving you a glimpse behind the veil of death, this tour explores what dying is like, in Boston.
Book Tickets Now
A Deeper Dive into the Paranormal
Adult-only ghost tours allow participants to explore the paranormal world in a way that is tailored to their interests and curiosity. All of Ghost City's Tour Guides are well-versed in the art of storytelling, delivering spine-chilling tales with a touch of historical context. The stories shared on these tours often encompass not only ghostly encounters but also delve into the mysteries of the occult, witchcraft, and other supernatural phenomena. This deeper exploration into the paranormal creates a sense of excitement and intrigue, captivating the imagination and ensuring a truly memorable experience for adult participants.
Our tours for adults only are designed for the 18+ crowd. Our experienced tour guides are full of dirty, dodgy, and defiant tales that will take their guests into the darkest corners of Boston's history. In Boston, you'll get all the juiciest details from start to finish.
These tours are geared towards an adult demographic, which means we leave nothing out. There's cruelty, murder, carnal content, and vulgar language – exactly what you need to turn the wildly weird into the unspeakably unsavory.
Believe us when we say that we bare it all. From vivid vices to mainstream mangling, we show you Boston's intriguing and indecent history. Follow us as we take you deeper down the rabbit hole than any tour has gone before.
An adult-only tour allows for a lot of leeway. Call on a couple of your drinking buddies and take our haunted pub crawl. You can enjoy some booze amidst all the "Boo!"s.